(Note: I had previously mis-identified this as a Fowler's toad. Given the spots on the underside, this clearly is a very young American Toad, Anaxyrus americanus.)
I've been seeing these creatures in the Allegan Game Area, and since they like woods and fields with sandy soil, that seems like a perfect habitat for them. During today's visit I saw 5 individuals within a few moments of arriving at a sandy field. Here's one shot: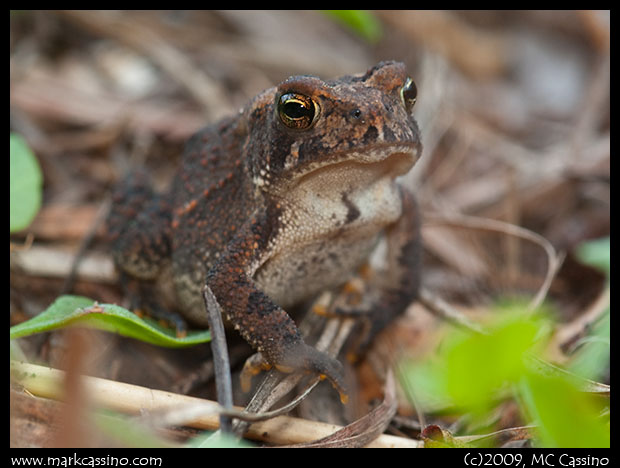 Fowler's Toad
This entry was posted by
Mark C
and filed under
Allegan State Game Area
,
Allegan Forest
,
Wildlife Photography
,
Herpetological Photography
,
Macro Photography
.