A few days ago I wandered into the Allegan Forest. I was greeted with washed out roads, flooded ponds, and swollen creeks and drains. But walking through the sandy pine barrens I was also greeted by … garterribbon snakes.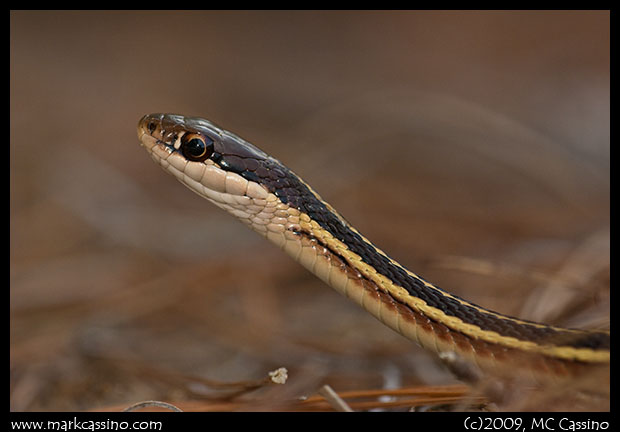 These harmless little snakes don't grow over a few feet long. They are quick and agile, eating primarily amphibians and fish. I ran into the first one along the edge of a pine forest. I had to press the camera into the sandy soil to get a low angle shot of the serpent, but the subject was very cooperative and just watched me as I crawled on my stomach on the ground next to it. (I guess we had something in common.)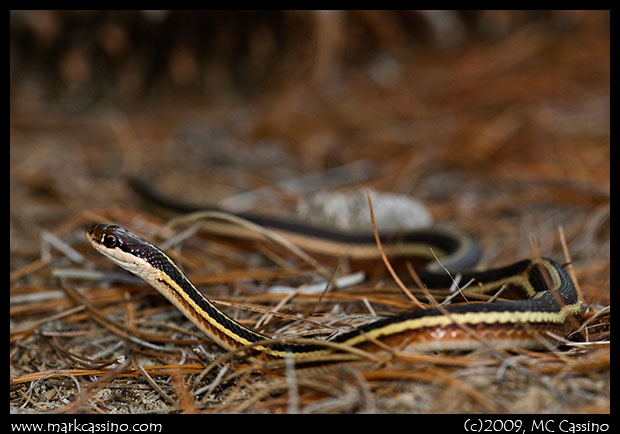 Later in the day, as I wandered out of the pine forest that borders the pond that used to be a marsh, a much larger garter snake slipped through the field, making its way through the dried grass. It was much more energetic than the first snake – perhaps because it was basking in full sun. It mugged for the camera briefly, and then glided away to the pond's edge.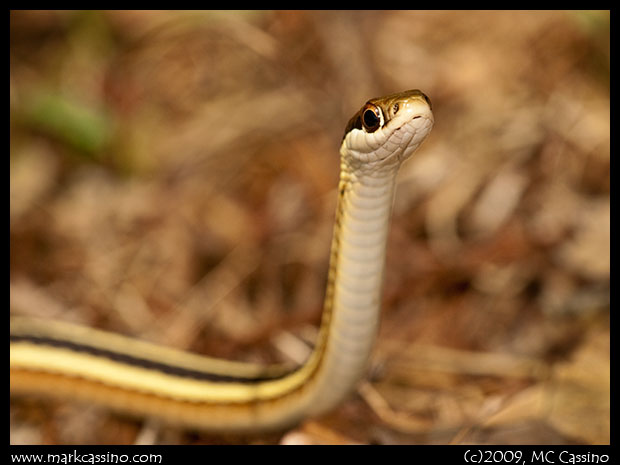 This entry was posted by
Mark C
and filed under
Allegan State Game Area
,
Allegan Forest
,
Wildlife Photography
,
Herpetological Photography
,
Macro Photography
. Tags:
garter snake
,
thamnophis sirtalis
.