Been slow for dragonflies this summer - too cool, too wet. But the fields are verdant green even now in August… Here are two Halloween Pennants. There is a field in Allegan that in recent years has been a sure bet for these and the somewhat similar Calico Pennant. The name - Halloween Pennant - comes from the males who can take on a bright orange and black coloration, the colors of Halloween, of course. This first image suggests that the most. To be honest, I see very few that are actually orange and black.
Click on the images for a larger picture.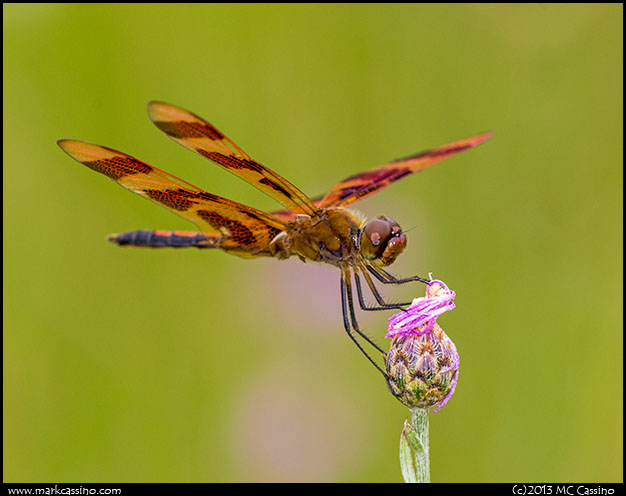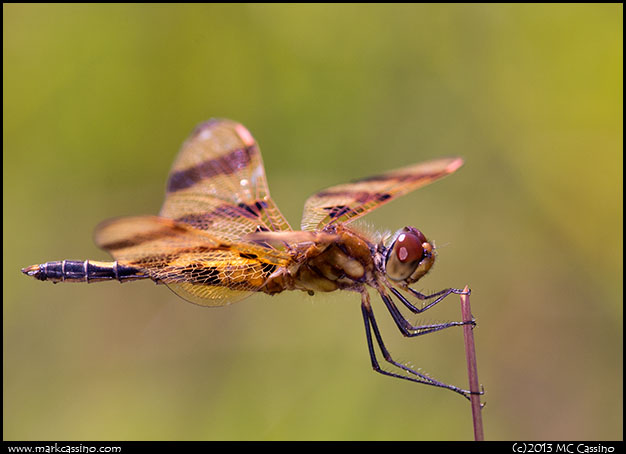 This entry was posted by
Mark C
and filed under
Insect Photography
,
Dragonfly Photography
,
Odonata Photography
.