I didn't photograph any dragonflies while I was up in the U.P. last week. We spent a day in the Seney Wildlife Refuge and while there I saw many Frosted Whitefaces – but no photos due to the cold weather, the wind, and – oh yeah – forgetting to put the flash in the backpack.
Oh well. Once back in southwestern Michigan I wandered into the Allegan Forest, and found many Halloween Pennants in a field north of the river. They were perching on the mullein which are in full bloom this year.
Here is a male Halloween Pennant. The common name of the species derives from the black and orange colors of the mature males. This guy may be a bit young yet, but his colors are emerging: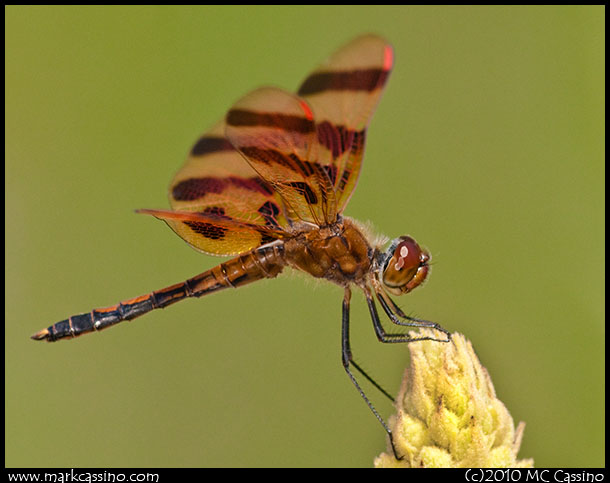 And here are some shots of females, with their lovely gold and olive brown coloration: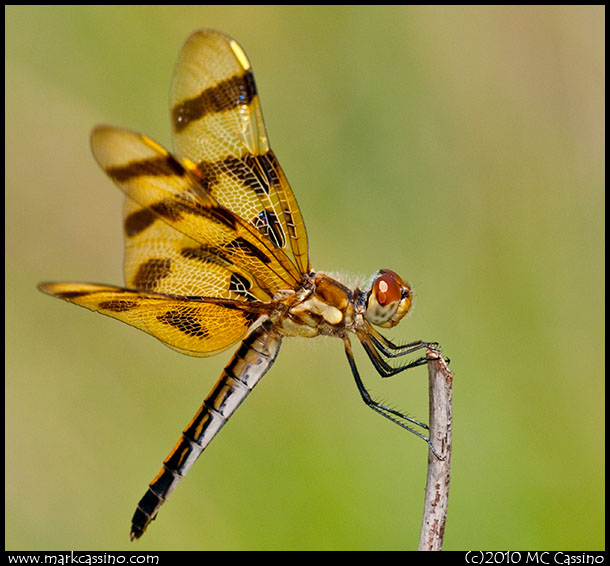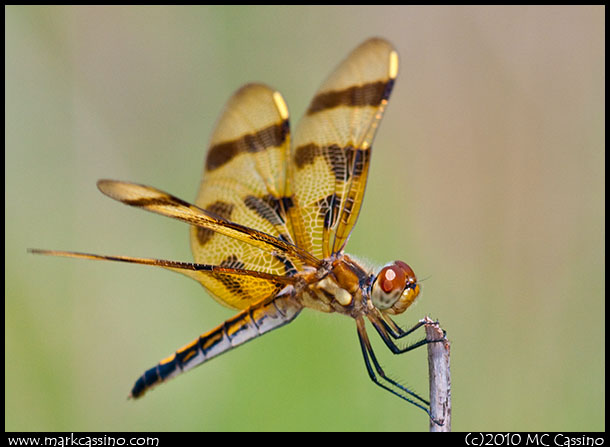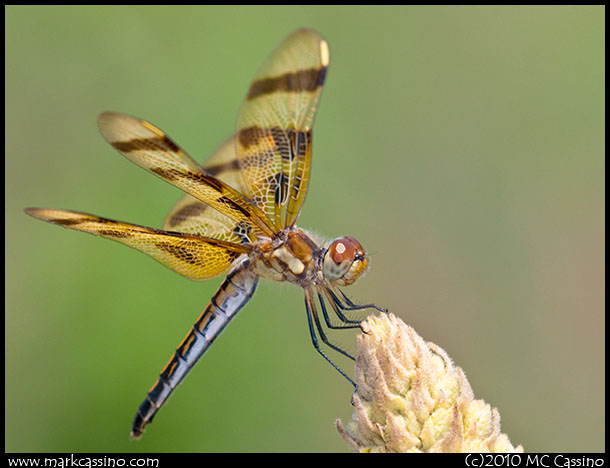 This entry was posted by
Mark C
and filed under
Insect Photography
,
Michigan
,
Allegan State Game Area
,
Allegan Forest
,
Dragonfly Photography
,
Odonata Photography
,
Nature Notes
.