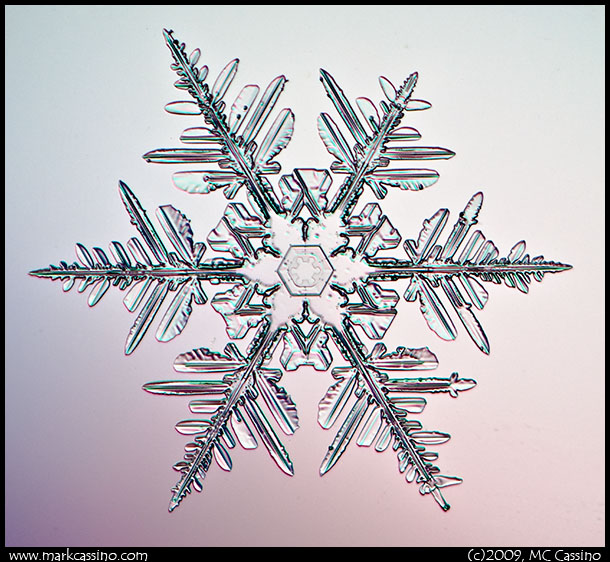 A nice lake effect snow blew in early this morning to greet the new year. I spent a little time photographing out in the garage. It's a new year so I tried a couple of new ideas for lighting the snow crystals - this one worked! Not much else to show for the morning's shoot, and by 10 a.m. the snow had stopped and has not yet returned. Hopefully there will be more chances later this weekend.
This entry was posted by
Mark C
and filed under
Snow Crystal Photography
,
Snowflake Photography
.