We had a little freezing rain last night and this morning everything was decked out in an icy glaze. I first took a few photos around the house, using the Pentax K-3 and DFA 100mm macro. This first one is a bit of holiday cheer, as I put some outdoor Christmas lights in the background (click the images for larger files):
A barberry branch - the bright red berries were gone, but the thorny branches looked nice, glazed with ice: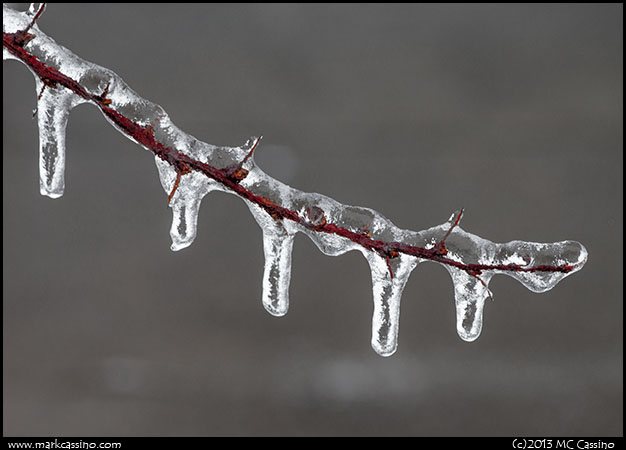 I then decided to head out to the Allegan Forest, in hopes that I could find some greater expanse of trees glazed with ice so as to make a landscape photograph. As I drove the 35 miles into the forest I realized that the ice storm had been much milder here and there was little ice on the trees. Their branches were simply glazed, but did not have the flamboyant icicles that I had seen in Kalamazoo. I almost turned around and headed back to the east, where the storm had been more severe, but since I was there I decided to give it a try. Shortly after I entered the woods a light snow kicked up and it turned out that the thin glaze of ice on the trees made the perfect substrate for the snow to stick to. In a few minutes every branch of every tree in the forest was coated in fresh white snow and I spend a good bit of time there in the woods. I have a lot of exposures to work with and sift through, but here are a couple of first outtakes: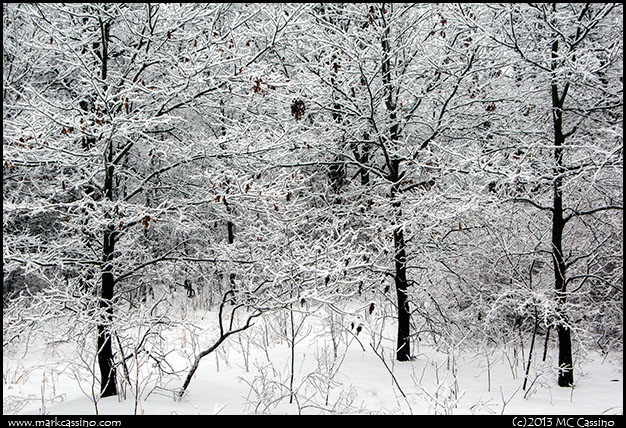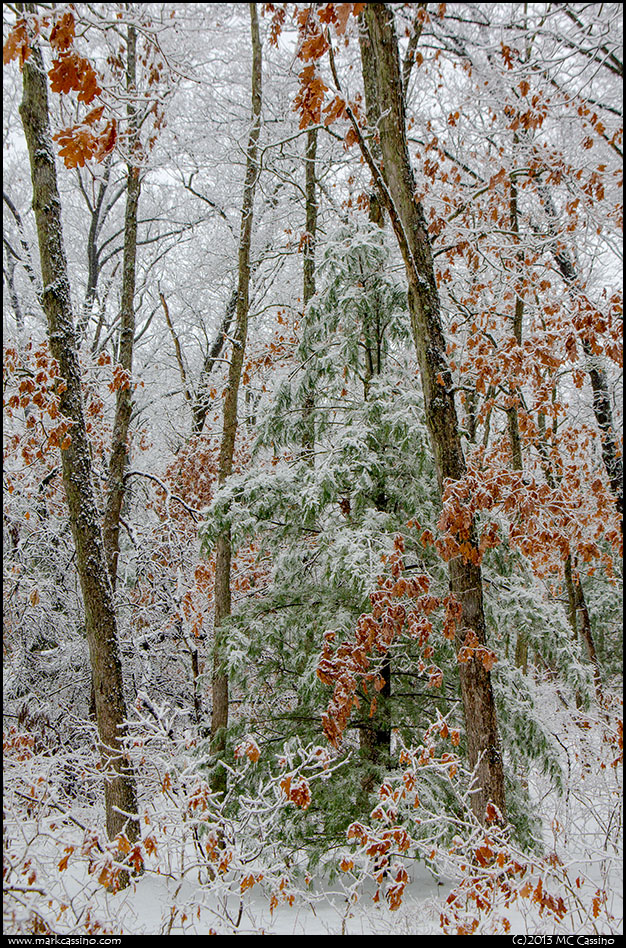 I'll probably have a few more shots from the forest to share in the next week or so…
This entry was posted by
Mark C
and filed under
Landscape Photography
,
Pictures Of Trees
,
Midwestern Landscapes
,
Around The House
,
Pentax K3
.