Insect Notes from Late July
 I've been waiting for the cicadas to arrive. Until this week, the trees were quiet. Earlier this week I saw a cicada sitting on my garage wall. They are unusual creatures – long and graceful wings on a stubby body with bulging eyes. I had to get to work, so I didn't get a photo. Late that afternoon I heard the first whirling call of a cicada coming from the sickly maple in the back year – maybe the insect I saw that morning was singing up there that afternoon. Now there are more cicadas and their songs swirl through the summer afternoons, a sign that the summer has peaked, and is tipping back towards fall and ultimately winter.
I think about the 44th hexagram of the I Ching – "there is wind below heaven" – what was ripe is over ripe, what was growing has reached it's apex, where there is life, there is decay.
This older photo – "High Summer" – is probably my best attempt at articulating these feelings. But articulated or not, it's hard not to feel the subtle shift of the earth's axis that takes place this time of year.
 This week, for a change of pace, I planned to head out to the Piece Cedar Creek Institute, a nature preserve near Delton, Michigan. But it rained on Thursday – a band of heavy precipitation rolling in off the lake around dawn and working its way to the south east. By 9 am Allegan was out of the rain, which was still building strength at my planned destination – so I changed plans and headed back to the familiar Allegan Forest.
 Although the rain had stopped, the earth and fields were still soaked. I stopped at some familiar places – I saw a drenched bee who looked like she needed a mini blow dryer.
One interesting subject was a Wood Nymph (alas - the butterfly, not a real nymph). The butterfly flew off when I appoached it and took refuge under a log - where it patiently allowed me to snap away at it.
 I woun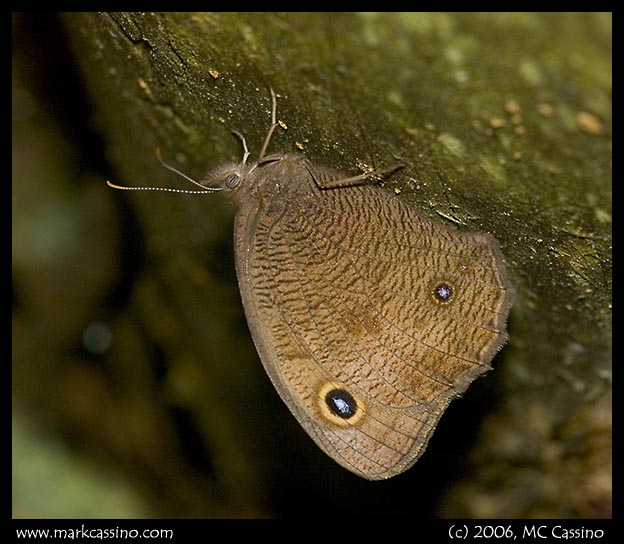 d up heading down to Swan Creek. There were lots of Canada Geese hanging out in the parking lot, and back along the trails. They languidly walked away as I approached, and as I followed them in I increasingly smelled a fishy odor, which grew to an outright stench as I reached the small dam. There were dozens of dead trout floating in the water – I'm not sure what would have caused the die-off, but I never saw so many dead fish here before.
Except for the flies, there are still few insects around the creek. After hiking around for a while – hoping to find some dragonflies or damselflies – I decided to call it day and headed back home. 
More Photos:
Hairstreak Butterfly:
Geese in a Row:
Dead Trout:
This entry was posted by
Mark C
and filed under
Commentary
,
Insect Photography
,
Landscape Photography
.