About a week ago I ventured out to the Pierce Creek Institute, partially to drop off a couple of prints that will be in an art exhibit celebrating their 10th anniversary, and partially just to hang out and get some dragonfly photos. Here are a few photos from that trip.
After weeks of cold, wet weather, things were finally sunny and getting hot. There were lots of large puddles and flooded areas, and the wetlands around the Institute were buzzing with dragonflies. As I drove down Cloverdale Road, the dragonflies filled the air, their bronze wings catching flashes of light as the buzzed around.
A few photos - first - the most prevalent early spring dragonfly around here, the White Faced Dot Tail: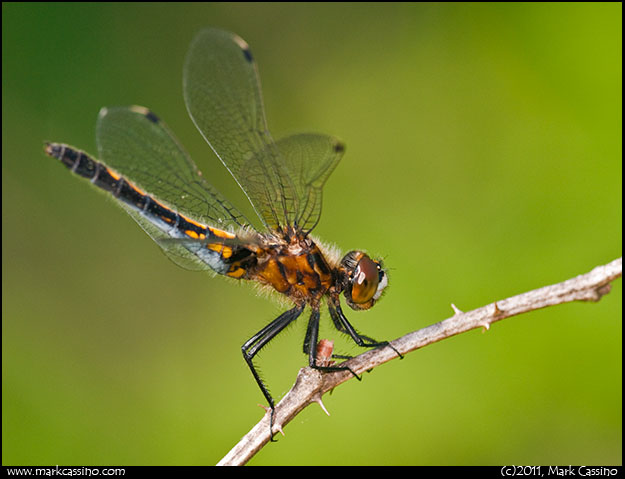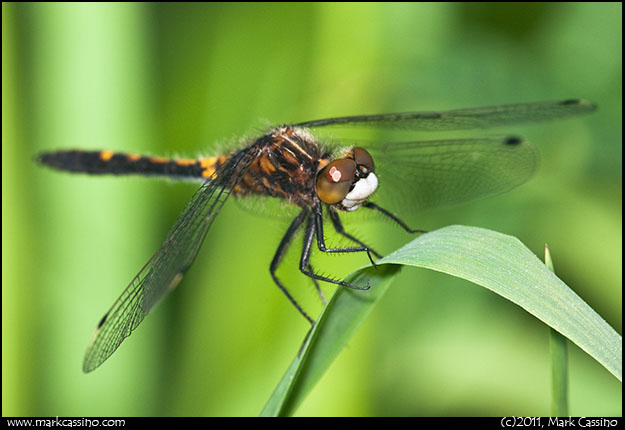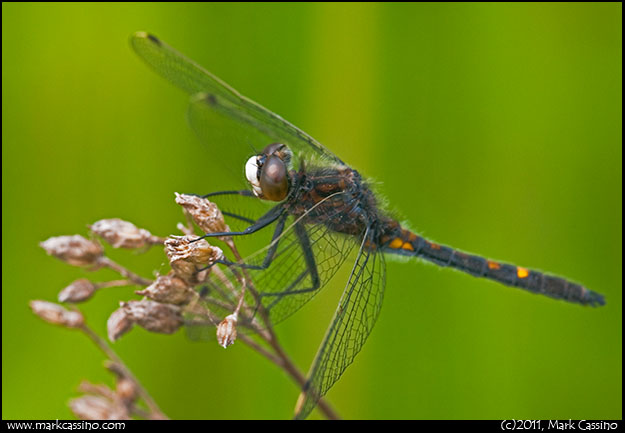 And here are a couple of immature Common White Tails: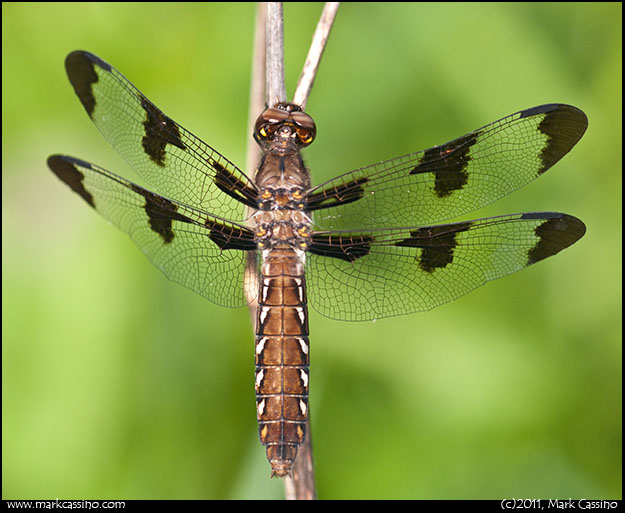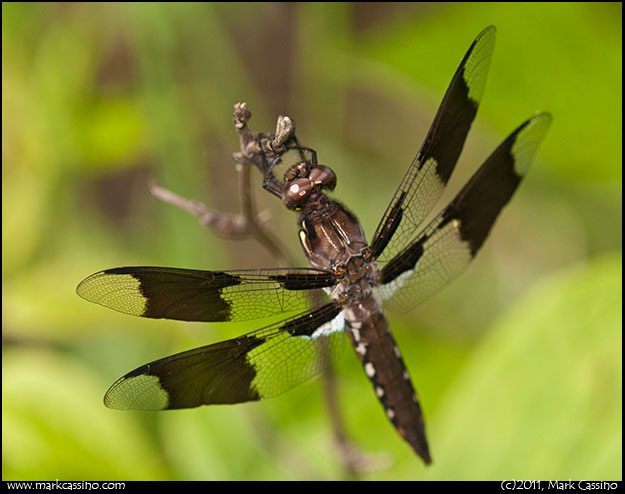 I'll have a few more photos from that trip and last weekend's trip to post yet. Unfortunately, my precious Pentax SMC A 'star' 200mm macro lens began to malfunction in the field last weekend. Well, after 12 years of devoted service, and hundreds of thousands of photos, I can't complain. But it is off to Pentax to hopefully be repaired. I may take that as a cue to step back from dragonflies and find some other way to pass the time, at over the next couple of months while the lens is repaired.
This entry was posted by
Mark C
and filed under
Insect Photography
,
Allegan State Game Area
,
Allegan Forest
,
Dragonfly Photography
,
Odonata Photography
,
Macro Photography
,
Pentax K7
.