Final IR Shots from Chesapeake City
I'm finally starting to run out of IR / HDR shots from my vacation last March - guess I should think about another trip somewhere…
Anyhow - some more shots of Chesapeake City. As I mentioned in my last post about this great little town, a massive bridge dominates the scene. Nonetheless, it is home to a very pleasant main street and lots of nice little shops. Here's another photo of the main drag - Bohemia Street - on a warm March afternoon: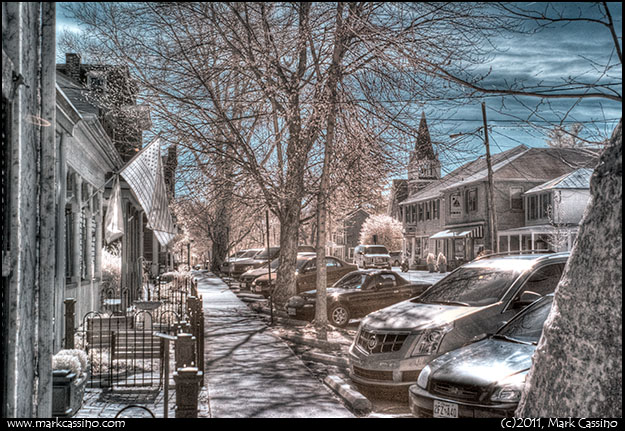 And here is an interesting building located downtown on the corner of Bohemia and 2896 - this is a glass works, I can't remember the name: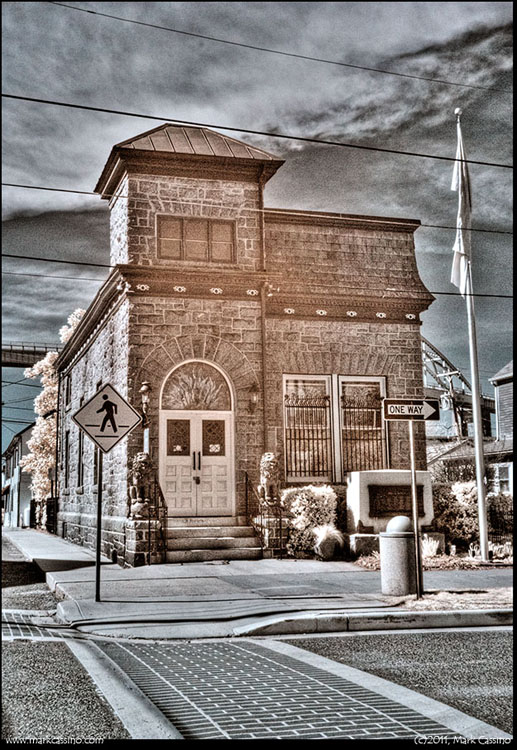 And a couple of glimpses of the side streets: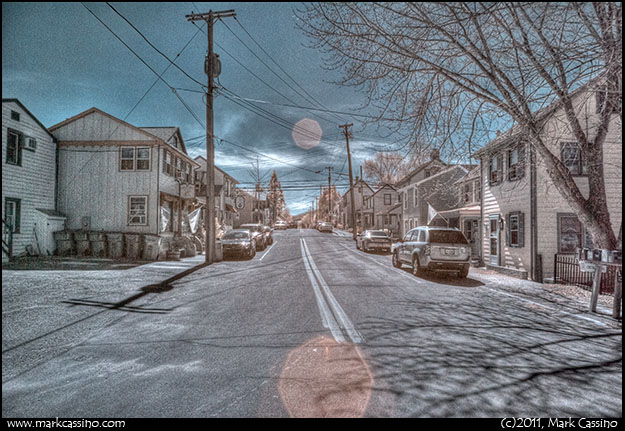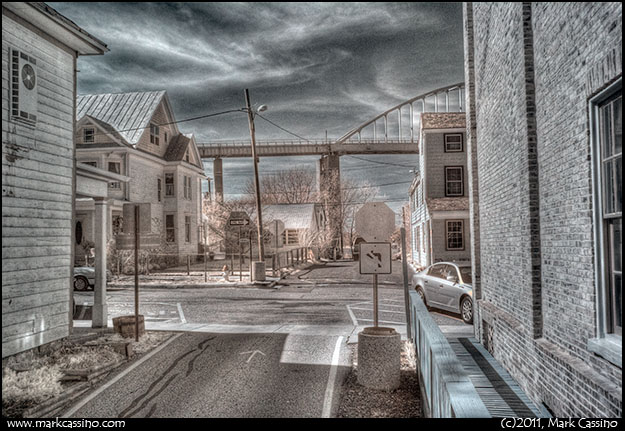 And a parting shot of the bridge taken from the north side of the canal: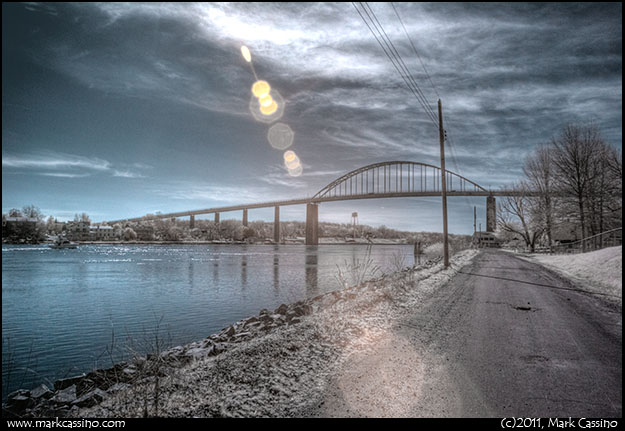 This entry was posted by
Mark C
and filed under
Insect Photography
,
Infrared
,
Digital Infrared
,
Digital manipulation
,
Infrared Converted Pentax KD10
,
Digital Infrared
,
Infrared Converted Digital SLR
,
Maryland's Eastern Shore
.