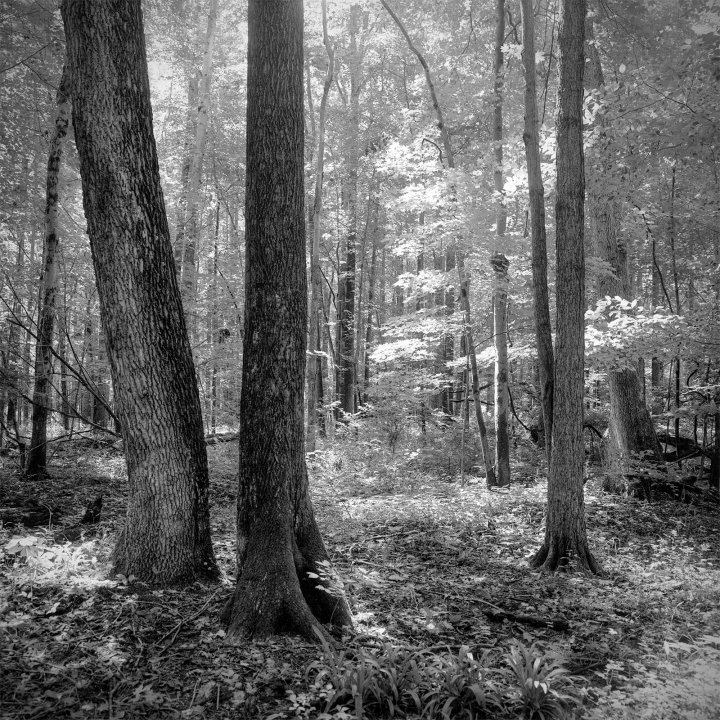 Taking a break from the stacked macro images... for the last several days I've been shooting medium format film with the trusty Pentax 6x7. Here's a scene from a woods in southwest Michigan... When I arrived in the woods the mosquito's were so thick that a swarm of them seized me and carried me deep into the forest, finally dropping me at this point. So - "Mosquito Landing." 
Pentax 6x7, 55mm f4, Afga APX 100 (long expired), Rodial 1:25.

This entry was posted by
Mark
and filed under
Landscape Photography
,
Pictures Of Trees
,
Midwestern Landscapes
.