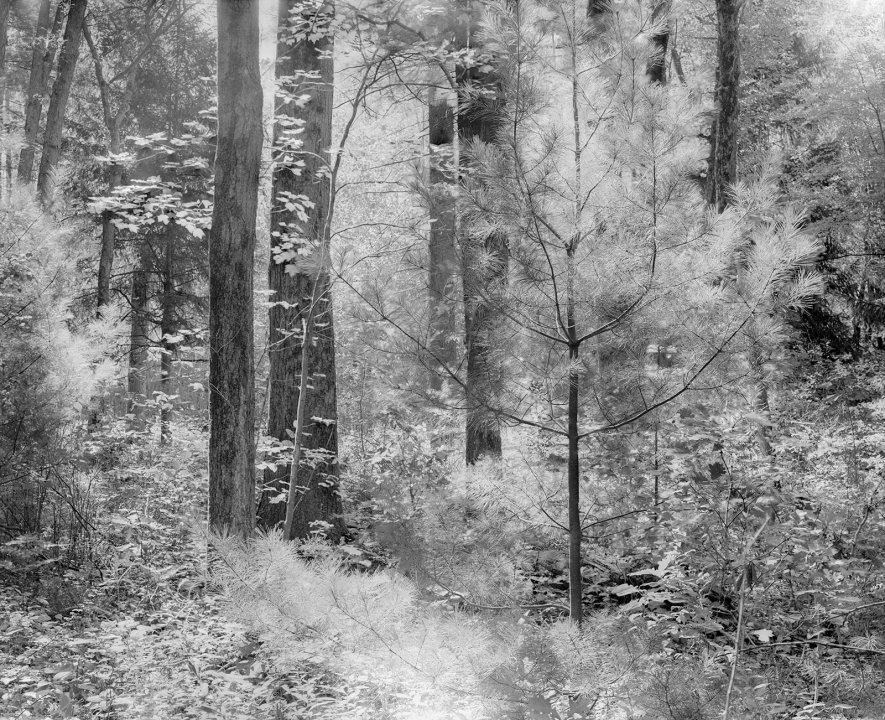 Having a great time stomping through the forest on these brilliant last days of summer...
This was taken on Agfa APX 100 exposed at ISO 25 and pull processed to compress the tonal range. Three stacked exposures. Pentax 6x7 and SMC Takumar 105 f2.4 lens. Taken in Michigan's Allegan Forest.

This entry was posted by
Mark
and filed under
Landscape Photography
,
Pictures Of Trees
,
Midwestern Landscapes
,
Allegan State Game Area
,
Allegan Forest
.
2 comments
Comment from:
Bulent Celasun
Visitor
I especially liked the feeling of unease, looking at this one. It is related, in part, to the difficulty guessing the direction of the light and in part to your special processing which makes it difficult to judge the shooting conditions. That, perhaps, explains the dreamy state as simply shooting this scene by push of a button seems practically impossible!

Interesting observation regarding the direction of the light - you are right, it is rather ambiguous in the image. I was shooting pretty much straight into mid morning sun, with the camera in shade to avoid flare. (By the clock it was around noon when I shot this but between daylight savings time and being on the far west end of the time zone the sun was a few hours away from its apex.)
Thanks for the comment!
Mark