This winter is turning out to be disappointing. We've had day after day of warm temperature, often barely dropping below freezing even in the evenings. What little snow we have gotten has been sloppy an d mixed with rain.
Last weekend we finally had a hard snow and a true blast of cold weather. While the detached garage in which I take these snow crystal photos had cooled down a bit, it still took till the next morning to finally drop below freezing inside the structure - even though it was well below freezing outside.
And so on Saturday morning I set up the camera and managed to get one, just one, snow crystal photo. The snow stopped just as I set up the rig and prepared to start photographing. Here's the one photo I did get - click for larger version.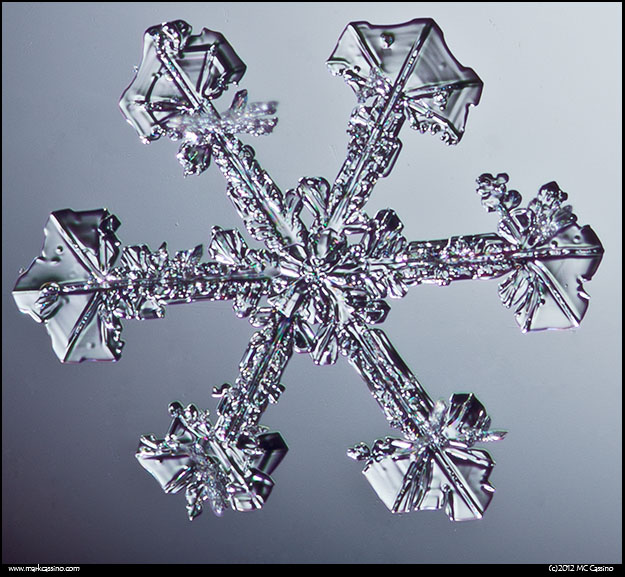 And here we are - another warm day and rain on the way. Maybe more crystals will come soon…
This entry was posted by
Mark C
and filed under
Snow Crystal Photography
,
Snowflake Photography
.