Photoshop CS4 on Windows XP x64
After a bit of dawdling, I finally got around to downloading Photoshop CS4. Part of my reason for procrastinating with this upgrade is that I had heard about problems and limitations of running CS4 on 64 bit Windows XP Pro (the x64 edition.)
In my case, the rumors turned out to be completely wrong. I downloaded a trial version this morning and applied the registry tweak described on Adobes's site (here). I then checked the "Enable OpenGL Drawing" box, found within Photoshop under the Preferences -> Performance tab. And voila – the zoom and rotate tools work like a charm. I can't say that these tools are going to change my life, but the bird's eye zoom looks like it will be very handy when doing detailed adjustments.
I was particularly happy to see that the GPU features worked on my x64 machine. It's just my subjective impression, but CS4 actually seems to be a bit faster than CS3 – which is nice. FWIW – my rather aging PC is an Athlon 64 x2 4200 with 4 gigs of ram and a GeForce 7600gt video card. Definitely not a powerhouse.
I went back to a couple of RAW files I had passed over last summer, and ran them through the CS4 camera raw. It would be easy to not even notice the adjustment brush and the gradient filter tucked into Camera Raw – but they are worthwhile enhancements.
The interface is somewhat different – I can't say that it strikes me as particularly better or worse. All morning I have been accidentally closing the whole application when I want to just close out a file… "Oh – the little 'x' is over there now, not up here…" But heck, it's only been a few hours and by tomorrow the new interface will be old already.
Overall this was a worthwile upgrade and after a couple of hours of playing around I bought a serial number from Adobe. Here's one of the shots from last summer, processed in CS4: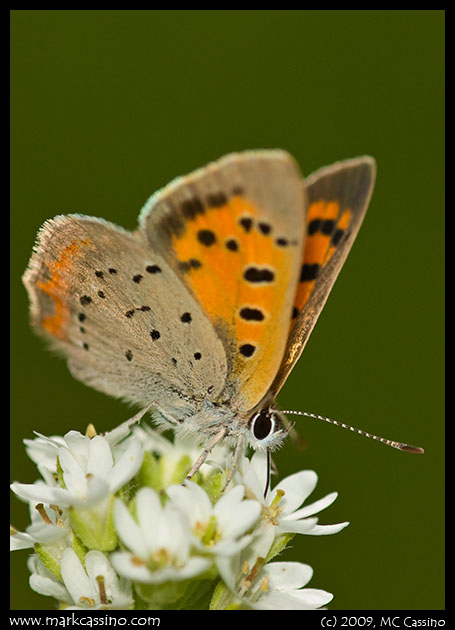 Update, March 12, 2009: After a few days of running it through its paces, I'm happy to say that 64 bit Photoshop is still working fine on Win Xp x64. The opengl effects are a lot of fun, and they've been working flawlessly – in the 64 bit version of the program. More important – the 64 bit version of Photoshop really sails through tasks. Even with large files, it is very quick and responsive – and I'm only giving it 2.75 gigs to work with.
The same I not true with the 32 bit version of Photoshop CS4. Here images break up, go blank in spaces, and even come together all akimbo after successive zooms and rotations. The situation is made much worse when a lot of images are loaded. As an experiment I loaded 6 different images, all in the 200 – 250 megabyte size - and ran them through a series of simple zooms, flips, and rotations. Everything worked flawlessly in the 64 bit version of PS, but in the 32 bit version the images quickly looked like a mess, with mis-rotated parts and blank areas. I should emphasize "looked like" a mess because the images themselves proved to be fine – only the display was garbled. I assume this must be a bug in the 32 bit video drivers for my video card.
Since I plan to work in the 64 bit version most of the time, this isn't a major issue. I stumbled into it while scanning some prints today – the scanner drivers only work in the 32 bit version of the program.
This entry was posted by
Mark C
and filed under
Reviews
,
Computer Stuff
,
Windows XP x64
. Tags:
photoshop cs4
,
windows x64
.