End of the 2008/2009 Snow Crystal Photography Season
I heard a bird sing this morning, an hour or so before dawn. That is a sure sign that spring is coming. Of course, the days are longer and the snow banks are steadily shrinking. Another season of snow crystal photography is drawing to a close.
A few new shots taken in late February are up in the Photoblog. In past years I've gotten one or twp snow crystal shots as late as early April – and the weather is certainly getting unpredictable so who knows. But early March is usually the end of the season.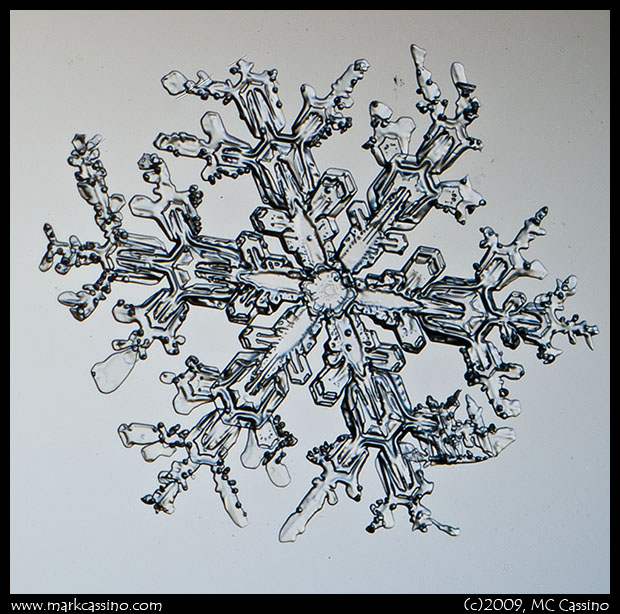 This entry was posted by
Mark C
and filed under
Snow Crystal Photography
,
Snowflake Photography
.