I wanted to make a stacked macro today, so I pulled a specimen out of the freezer without looking, figuring I'd work with whatever I got.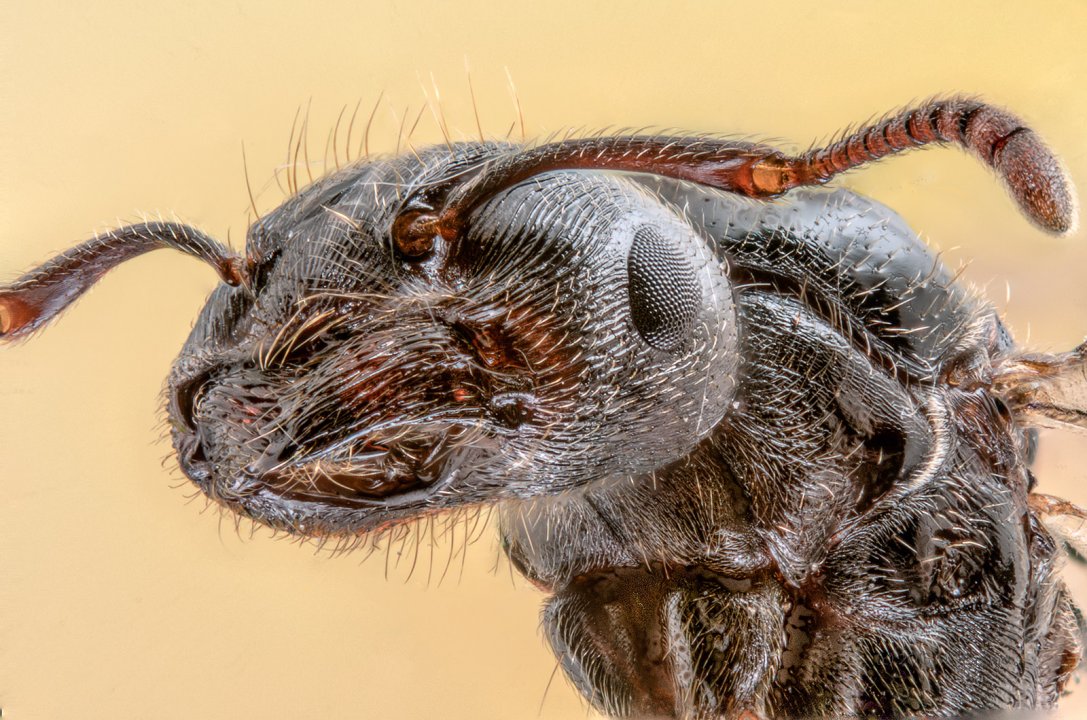 Ouch! I winced when I saw how small this one was! Why do I even bother to collect things this size...
 So - here it is... When I collected it I thought it was a drone ant with wings intact, but looking at it I think it is actually a wasp, possibly family Sphecidae - thread waisted wasps.It  was very small and this portrait was taken at about 8x lifesized. Update: I have since learned that this is indeed a winged ant.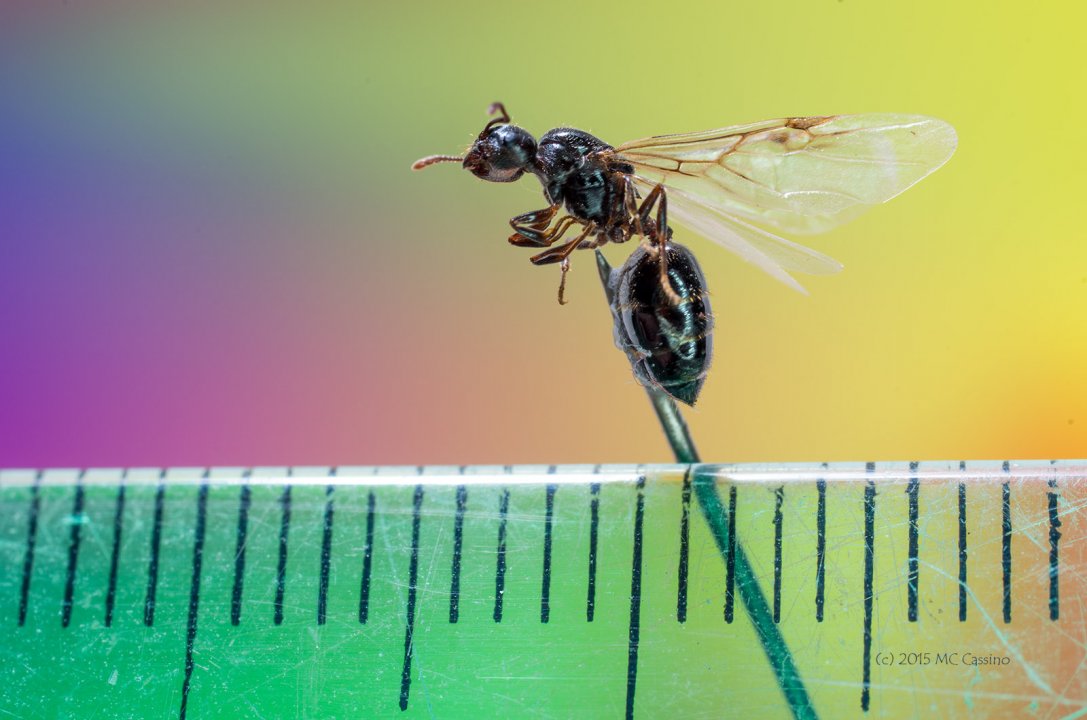 Pentax K01, K24mm f3.5 reverse mounted on a lot of extension. Here is a reference image of the insect, taken at about 1:1 lifesized:

This entry was posted by
Mark
and filed under
Insect Photography
.