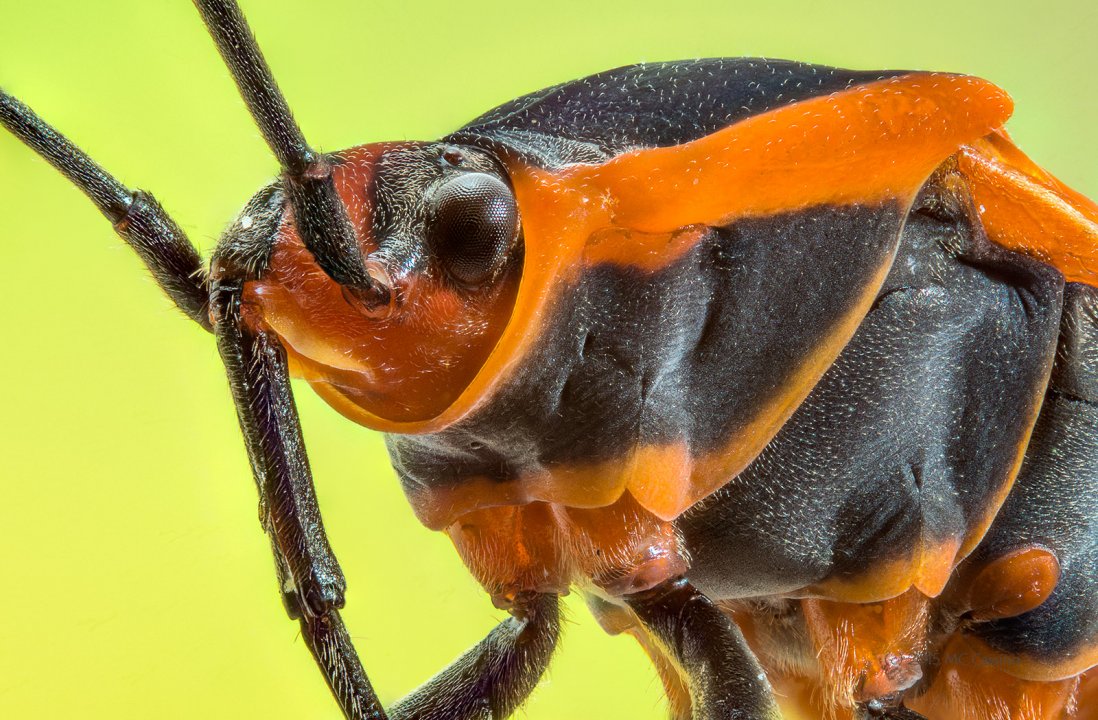 A focus stacked macro photo of a Milkweed Bug, probably Oncopeltus fasciatu: 
Collected several weeks ago when the milkweed seedpods were getting ready to open. Shot at about 4x lifesized, Pentax K01 with reverse mounted SMC K 24mm f3.5 on extension. 130 exposures in 2 stacks, combined in Zerene Stacker.

This entry was posted by
Mark
and filed under
Extreme Macro
.