The Gales of November - High Surf at South Haven
A couple shots of the South Haven, Michigan, lighthouse. The light in on the eastern shore of Lake Michigan. Today storm brought driving rains and wind gusts of up to 60 mph. The 40th anniversary of of the sinking of the Edmund Fitzgerald was just two days ago - today's storm was tame compared to the one the Fitzgerald endured but still is a reminder of how turbulent the lakes can be.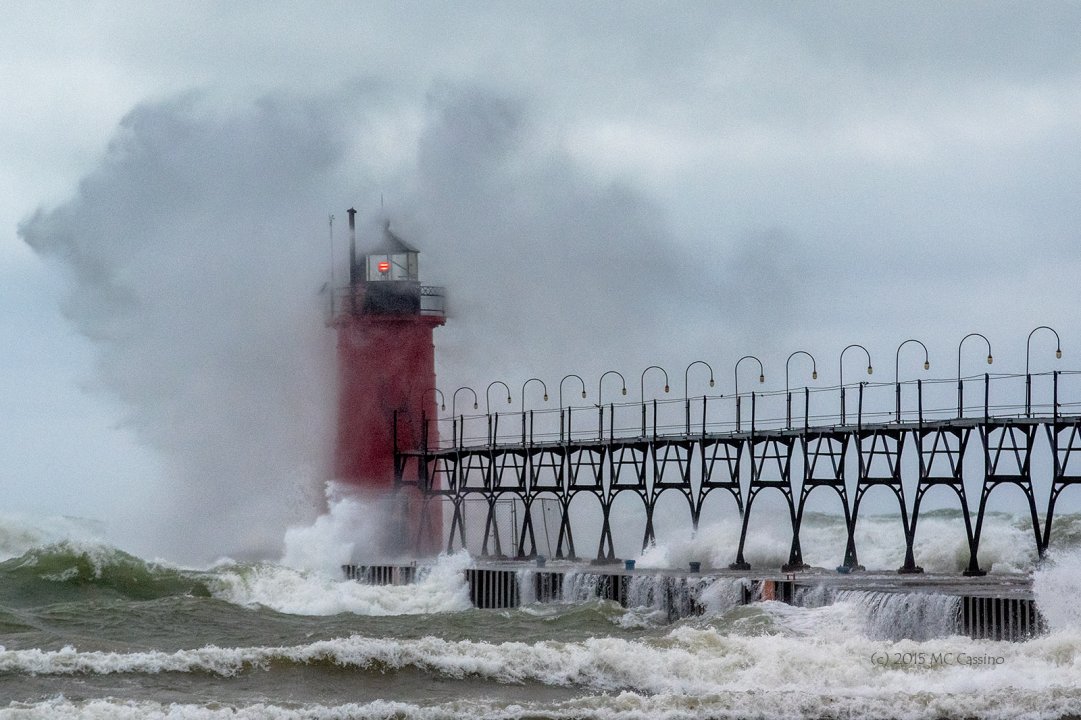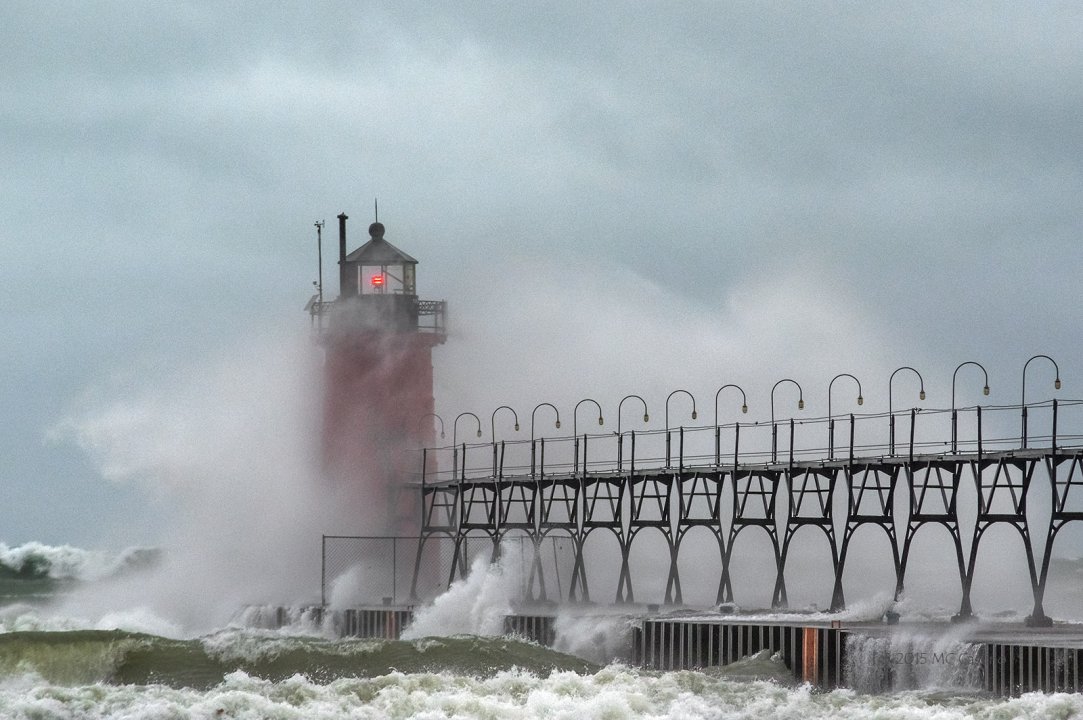 This entry was posted by
Mark
and filed under
Lighthouse Photography
.
1 comment
"Old Michigan steams like a young man's dreams" would also work as a title.
:)