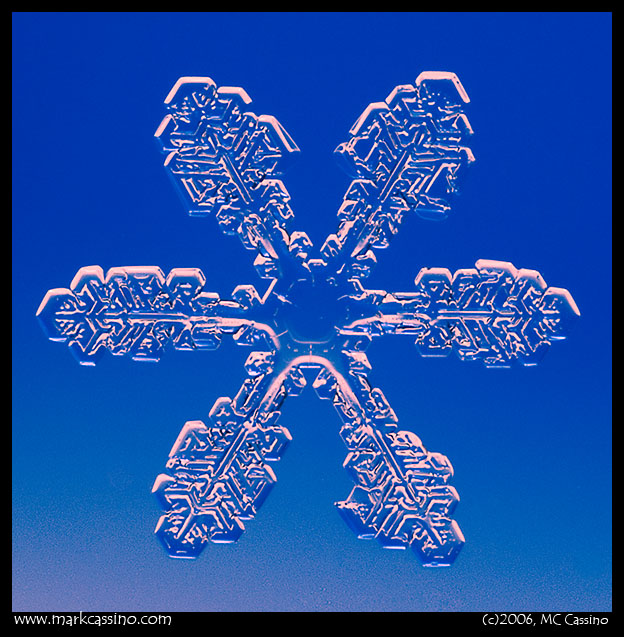 They're back!
It's not even Halloween yet but we've already had a couple of snow storms – so it's time to put up the snow crystal collection once again. This winter approximately 40 snow crystal prints will be on display at the Pierce Cedar Creek Institute.
I put the crystals up last week, and they will remain on display until early March, 2007.
The sample shot shown here is one from a couple of winters ago. I've been playing around with the Channel Mixer in Photoshop to convert color images to mono-chrome. I gave it a whirl with a few of the snow crystals and it revealed some interesting possibilities. Assuming that I have a chance to get some new additions this winter, I'll definitely be shooting with two colors of lights, and using Photoshop to enhance the contrast a bit.
For a comparison – you can see the original version of this crystal here, in the Snowflake Gallery.
This entry was posted by
Mark C
and filed under
Announcements
,
Exhibits
.