Another snowflake / snow crystal from a few days ago... I rather like the cat face in the center (looks like a cat to me at least...)
This is one of the smaller crystals I've worked with recently - just a couple of millimeters across. I used a Pentax K-3 and reverse mounted 50mm f.28 macro lens with 220mm of extension between the lens and the body to get the needed magnification. Click  on the image for a larger view.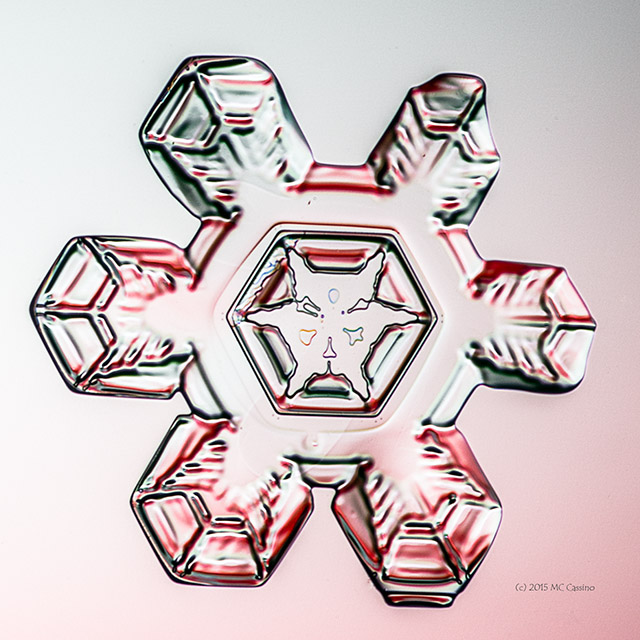 This entry was posted by
Mark C
and filed under
Snow Crystal Photography
,
Snowflake Photography
.