Visiting the Allegan Forest a couple of weeks ago, I wandered through a field just starting to turn green. It's a place where RV's congregate during deer season, and the remnants of campfires dot the landscape. The cold, black scars were a flutter with dancing spots of blue - spring azure butterflies coming to suck up the minerals and nutrients found in the charred wood.
And so a photo of a spring azure, taken April 10, 2010.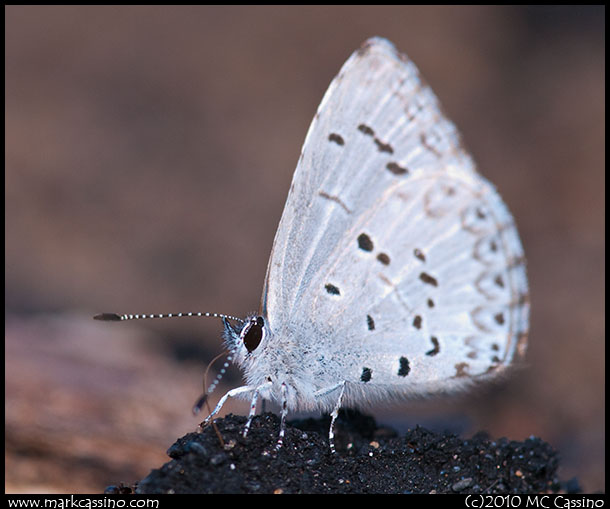 This entry was posted by
Mark C
and filed under
Insect Photography
,
Allegan State Game Area
,
Allegan Forest
,
Macro Photography
.