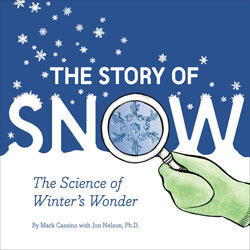 Yippie! On Monday I received an advance copy of my new book – The Story of Snow: The Science of Winter's Wonder . This project has been in the works for over a year, during which time I've been privileged to work with physicist Jon Nelson and the great people at Chronicle Books. The book will be available in stores later this year – you can read about it in Chronicle Book's catalog, here.
This entry was posted by
Mark C
and filed under
Snow Crystal Photography
,
Snowflake Photography
.