I'm letting the bull thistle grow here and there, for the sake of the goldfinches. Here is a thistle head as it was today, July 8, 2014 - not ready to flower yet by a long measure. An insect is upon it - probably a grasshopper or katydid nymph. Click for a larger image.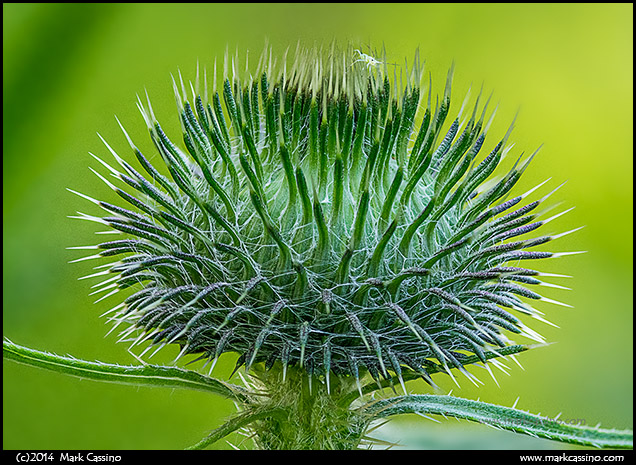 This image is made form 18 exposures, stack focused together, taken with Pentax K3 and A* 200mm macro lens.
This entry was posted by
Mark C
and filed under
Macro Photography
,
Pentax K3
,
Botanicals
.