Three More February Snow Crystals
Here are some more snow crystals from last weekend, February 2-3, 2013. I've shifted to the Pentax K-01 exclusively for this work. The image quality is outstanding (same APS sensor as in the Pentax K5) and the focusing aids make it a breeze to get quickly get the crystals in sharp focus. I've also come to see just how much diffraction affects these shots - so no more stopping down past f8!
No cold weather snow is in the forecast so it might be a while before we have more snowflake photos: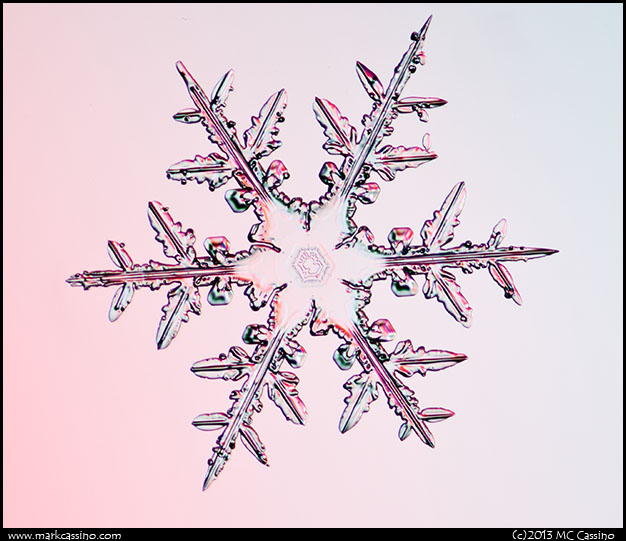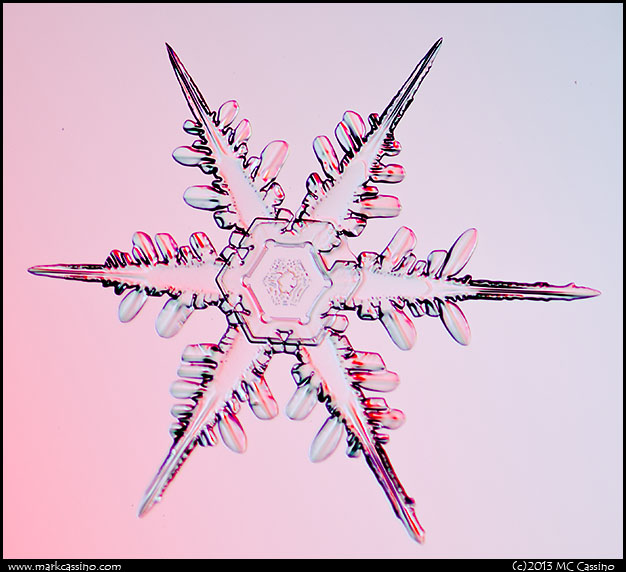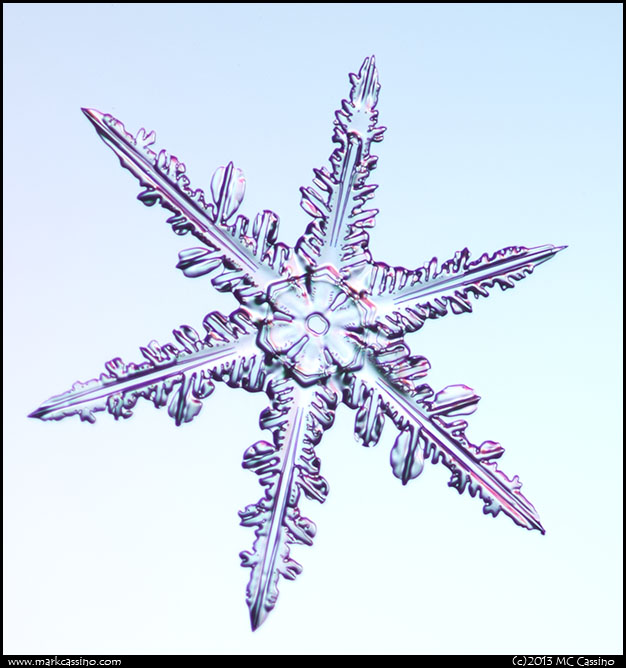 This entry was posted by
Mark C
and filed under
Snow Crystal Photography
,
Snowflake Photography
,
Pentax K-01
.