Throwback Snowflake - taken in 2002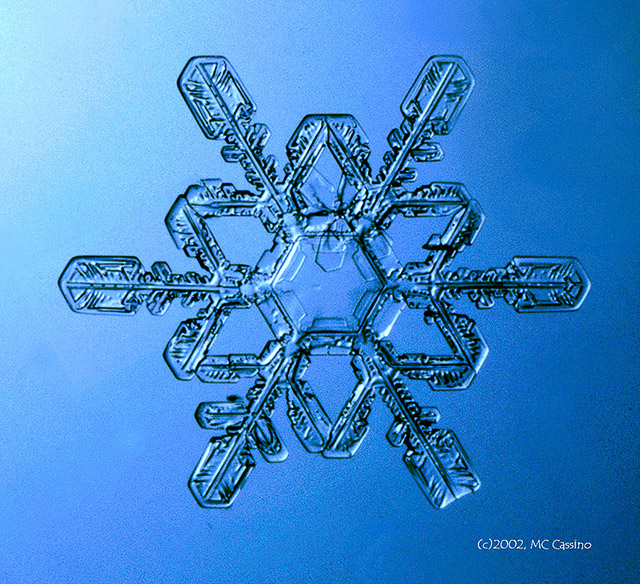 I shot this snow crystal in 2002 on slide film (probably E100S). By today's standards it is a rather poor picture - I still use film a lot but for snow crystals, digital is definitely better. (Lower noise, better edge definition.) But for me this was a watershed image in that it was in this shoot that I figured out how to get consistent results. The setup I used to take this image was totally different than what I used in the years before, and still is at the heart of what I do these days.
I proceeded to shoot snow crystals on E100S and Velvia for the next couple of years before upgrading to a DSLR.
Shooting snow crystals on film was pretty challenging - in the early days (1998 and the few years following) I used manual flash and controlled exposure by controlling the flash to subject distance, which I worked out on in a Lotus 1-2-3 spreadsheet running on a 486 DOS computer outside in snow... It felt high tech at the time! Those were fun days.
I'm posting this now in response to a query regarding the Star of David in snow crystals. If you look at this in a certain way you can see a Star of David embedded in this image. Jon Nelson's excellent article "The Six-fold Nature of Snow"  helps clarify why snowflakes form in six sided shapes.
This entry was posted by
Mark C
and filed under
Snow Crystal Photography
,
Snowflake Photography
.