I don't expect that I'll have much opportunity to photograph wildflowers this spring, so I thought I'd post a some older shots form a few years ago. I recently upgraded my medium format scanner from an Epson v500 flatbed to a dedicated Nikon 8000 ED, and have been rescanning some medium format images. Here are three shots of a spring woods with trillium in bloom. I don't remember when I took these shots (I guess 2006 or 2007) but they were scanned this year and re-worked.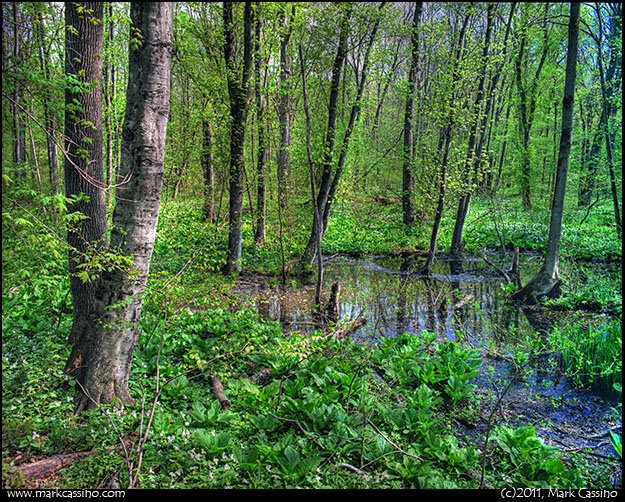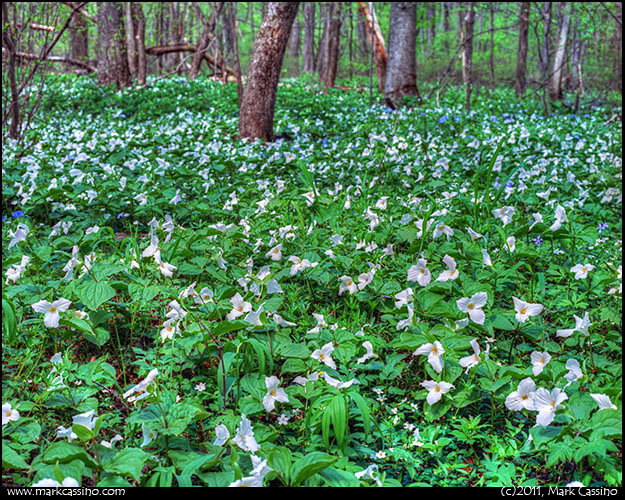 This entry was posted by
Mark C
and filed under
Wildflowers
,
Landscape Photography
,
Pictures Of Trees
,
Midwestern Landscapes
,
Wildflower Photography
.
1 comment
Totally stumbled onto your site by accident - looking for a bellwort image to confirm the shot I took. But I am almost laughing hysterically at the field of white trillium! Here, in the park I frequent anyway, they are SO rare!!! There are two very small patches, hidden in the woods - and it is a MAJOR find (for me, anyway!) to spot them. To see a whole FIELD of them… crazy!!!! (I post my photos on Flickr, btw - Paul Dallgas-Frey