A few pictures of trees - older exposures taken on 6x7 negative, reworked using newer techniques (click on the images to see much larger files). This first image is a back lit maple, taking in the Allegan Forest. I still see this tree regularly, but the DNR has started dumping brush and other trash behind it, so it no longer is very photogenic. Taken with a Pentax 6x7, Tri-X 320 in HC-110 Dil H. A number 11 green filter helped lighten up the scene: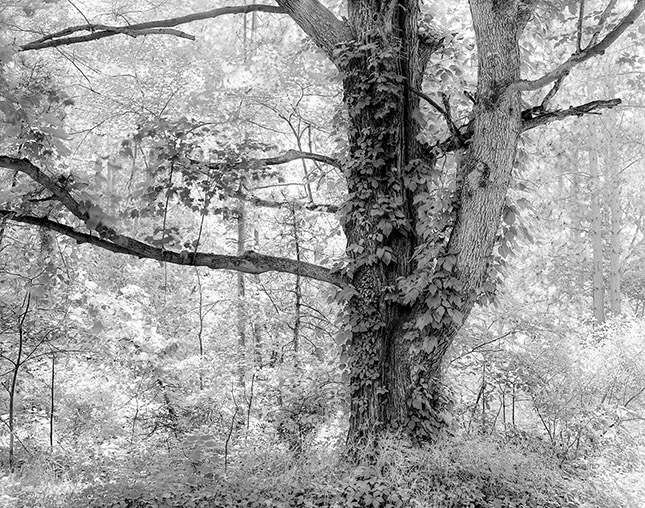 This massive tree is in the Ft. Custer Recreation Area (next to the Fort Custer military facility.) Another 6x7 negative reprocessed in 2015 - don't recall the film type on this one: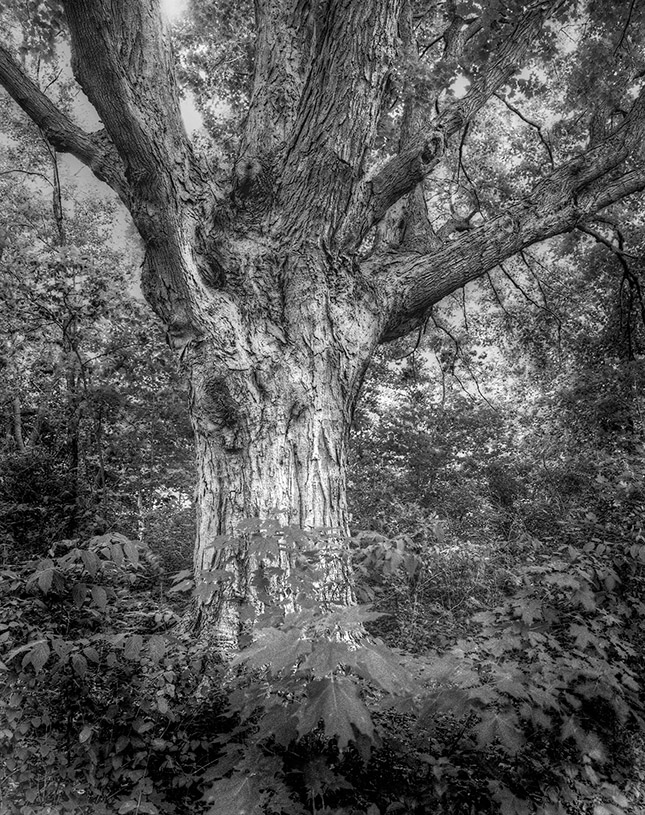 This entry was posted by
Mark C
and filed under
Landscape Photography
,
Pictures Of Trees
,
Midwestern Landscapes
.