Groundhog Day Snow Part III: Asymmetric Stellar Dendrite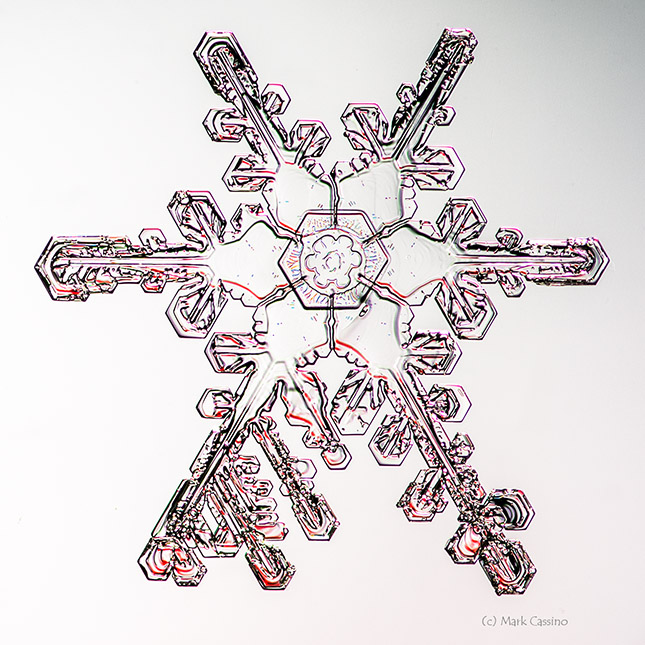 Another photo of a stellar dendrite snowflake from last Sunday's storm. This was made using a single red filter on the flash, positioned so that a blend of white light and red light hit the crystal.  The patterns in and around the center hexagon are somewhat interesting - here is a detailed view of just the center: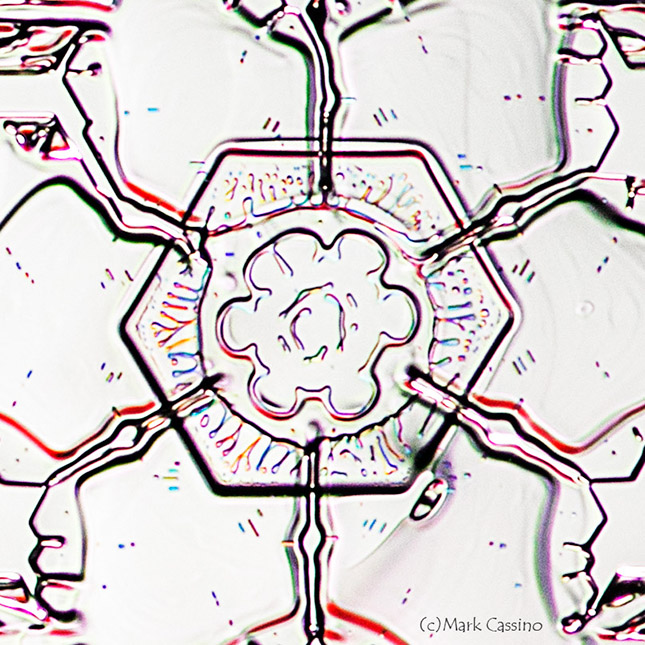 Click on either for a larger view.
This entry was posted by
Mark C
and filed under
Snow Crystal Photography
,
Snowflake Photography
.