Update from North Carolina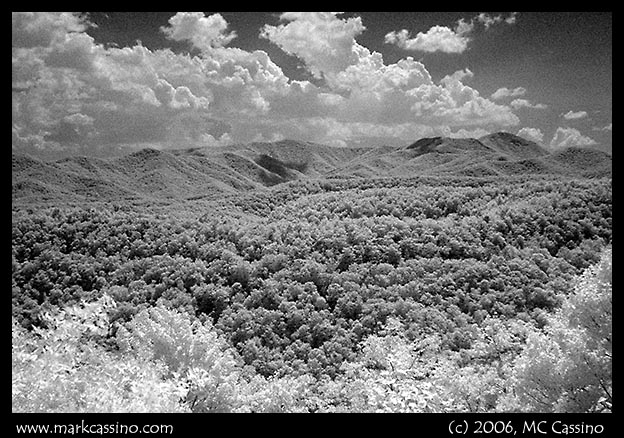 Things have been a bit slow here on CalArti... I'm on the road in Hendersonville, North Carolina. I just wrote along post covering the first few days here, but really need to sit down and sort through my shots on a proper computer (this laptop with Photoshop Elements is somewhat limited). I will be back in Kalamazoo Saturday, and hope to start getting posts back up regularly – and I'm also looking forward to touching base with my invertebrate friends – the dragonflies and other insects – in Michigan. (NC seems to be uncannily bug free.)
In the meantime, here are two shots of the local mountains – both digital infrared images taken with the *ist-D and Hoya RM90 filter – absolute invisible light. Both are from the Pisgah mountains – rough edits to be sure.
More posts and more images coming shortly for now, no new additons to the Image Stream, but they will be coming early next week.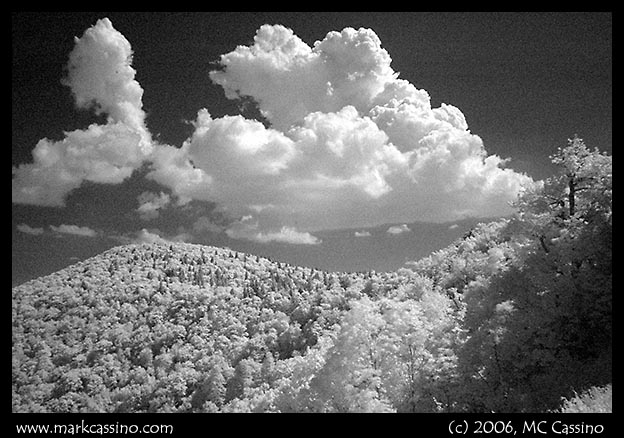 This entry was posted by
Mark C
and filed under
Digital Infrared
.