It's a tradition, I guess. If one person alone can have a tradition. Each spring I try to get a photo of a honey bee in a crocus flower. Sometimes it works out… sometimes not.
This spring presented me with a narrow window of opportunity. This spring is robust and early, and the crocuses bloomed all at once in mid March, in response to several days of mild weather. But as the flowers were out in their peak, a cold snap, heavy frost, and a bit of wet snow wiped them out. They came and they went all in a matter of days.
I spent only one session out in the lawn, chasing honey bees. This shot is passable, but not great:
.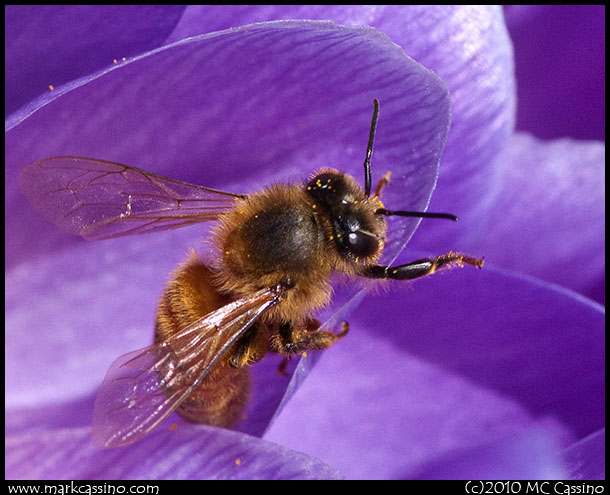 And along came a fly, and perhaps I did a bit better, capturing it in all its putrid glory: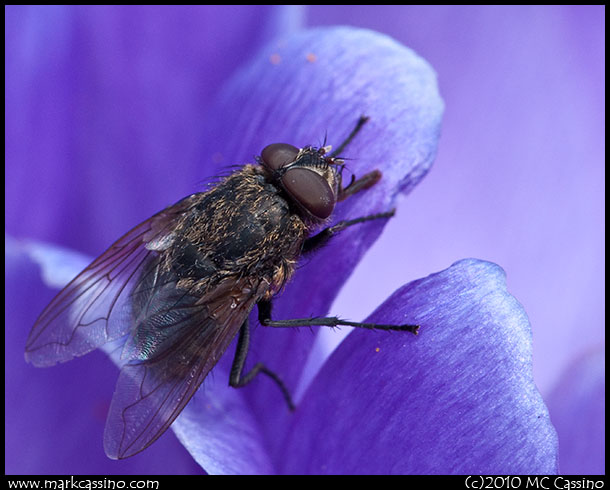 Well, that officially kicks off the insect phtography season for another year… The dragonflies can't be far off.
This entry was posted by
Mark C
and filed under
Insect Photography
,
Around The House
,
Macro Photography
. Tags:
crocus
,
fly
,
honey bee
.