Back to the Spring Fields
Jah is I light and salvation,
whom shall I fear?
Jah de protector of I life,
of whom shall I be afraid?
Dreadlocks At Moonlight, Lee 'Scratch' Perry
The equinox has come and gone. Michigan's mild winter slips easily into spring. The snow melts, the plants green, the flowers bloom.
I head out to the high banks area in the Allegan forest. There, some of the banks that face due south are the first to thaw and produce hepatica and other spring wildflowers. And sure enough, the first hepatica has broken out of the ground cover and few have started to bloom. It's early, even for them. Snow still clings to the northern slopes and clear evening still drop well below freezing, but they will be out soon.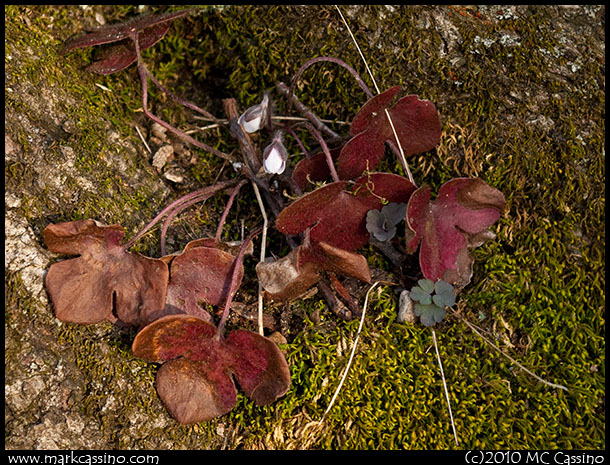 I also visit the fields along 48th Ave, which used to be my main destination. The logging activities have taken their toll, and places I used to visit are completely gone. Obliterated.
The seasonal pond is still there – still flush with water and hosting various water fowl – but all around it the logging activities continue. The trees that have been felled have been dragged through the fields to a staging and processing area on the north end. There, huge rows of logs are hauled away, a dozen at a time, by a steady flow of semi trucks. Dragging the trees across the field has completely stripped away the top soil. The tall grass, scrubby oak, prickly pear cactus, wild strawberries and grapes are gone forever. So too are the small creatures that lived in the grass land – the blue racers, toads, chipmunks and tree frogs. It will take years for the area to recover, once the logging stops, and I doubt I will ever again see it the way it was.
A few shots of how it is now: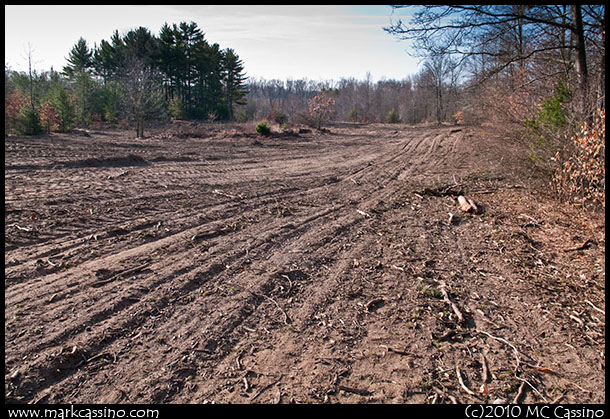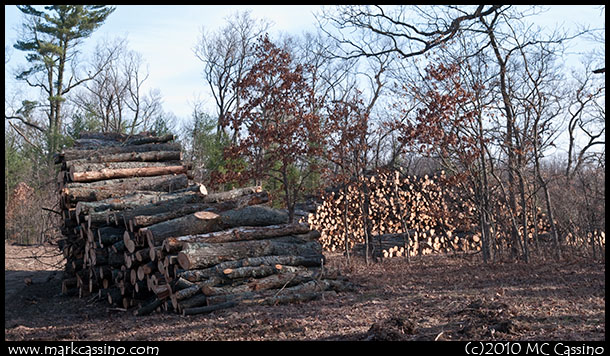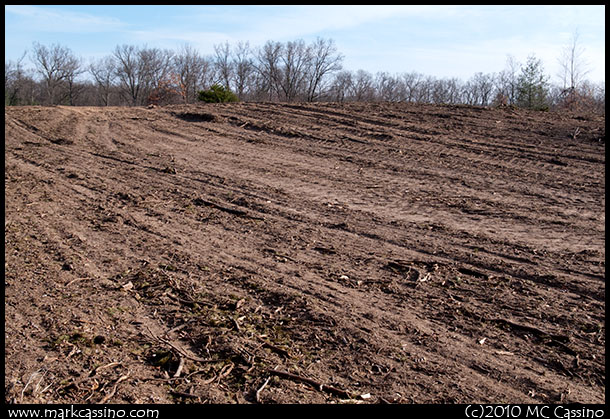 A a shot I took some time ago, and on impulse named "Tribute." Maybe its my tribute to the place this is now gone: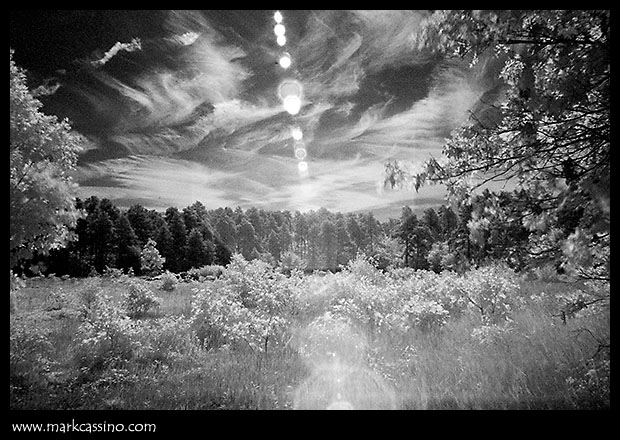 But the pond has not silted up, and the dragonflies will emerge from it this spring. If not from there, then elsewhere. And they will fly over the barren field, uncaring, indifferent, and ancient.
This entry was posted by
Mark C
and filed under
Wildflowers
,
Landscape Photography
,
Pictures Of Trees
,
Midwestern Landscapes
,
Allegan State Game Area
,
Allegan Forest
.