Dashing Dragons - Happy Hognose
Last Sunday, June 19th for those who count the days, I went out to the Allegan Forest to look for dragonflies. I headed to the most westerly fields, about 8 miles past the actual town of Allegan. This is the west side of the high banks area.
I pulled up to the usual entry point. This is a popular place for folks to come and target practice, and whoever comes here brings the most interesting targets. Today we had bowling pins, blown to bits. A layer above the plastic WWII soldiers and computers and other stuff that has been brought out to be shot up. The dragonflies don't care - they just buzz around. Today someone was off shooting in the woods,and the dull 'thud thud thud' of shotguns in the background music for anyone hanging out in the area.
Here's a brown spike tail which is always in this field in the spring.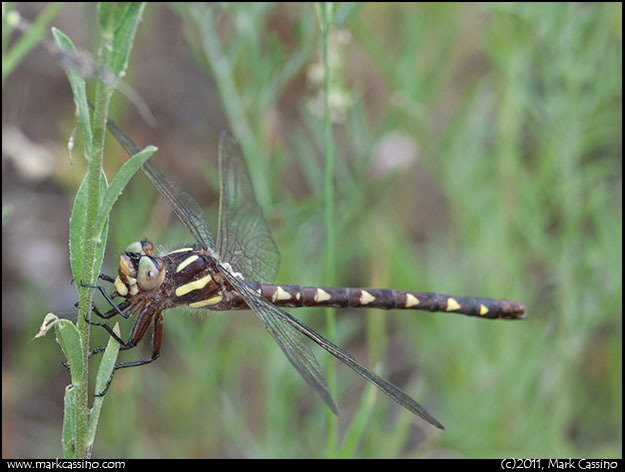 Wandering around a bit, I find the common blue dasher, with the markings of an immature male or female: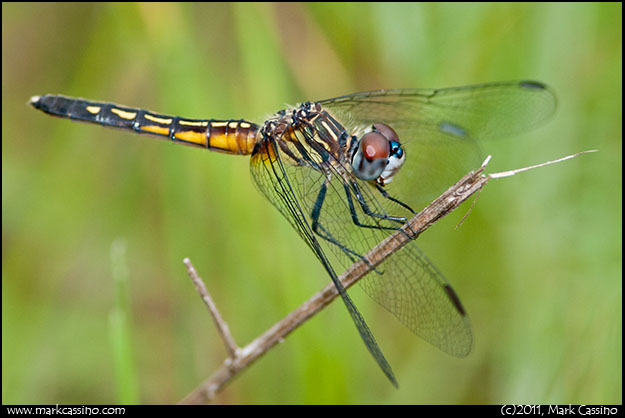 I wandered through the fields. There are a few large areas, mowed every few years and separated by thin bands of trees. A dashing blue eyed darner teased me incessantly, no luck getting that photo.
I wandered for a good half mile through the connected fields, over an hour, without getting a decent shot. On the way back I walked along the wood line and encountered a short but fat hognose snake. It was charming and entertained me with its impressive cobra hood affect and startling loud hiss. I've never seen one of these play dead, and it seems cruel to scare them to point where they do so, so I just snapped away until it got tired and settled down, 'cobra hood' still intact, looking rather happy in a goofy sort of way…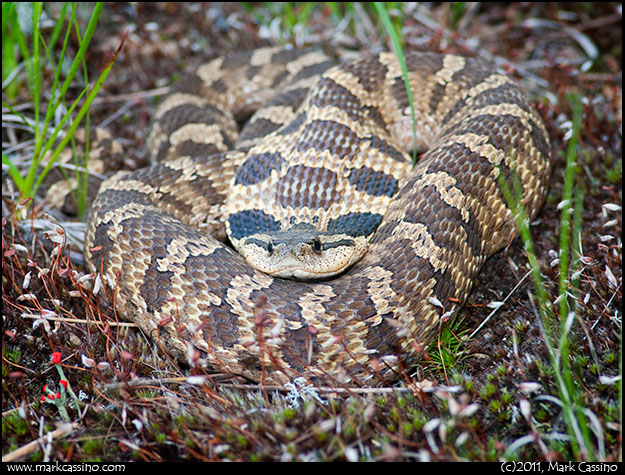 I stumbled back towards my car and ran into this most sedate brown spike tail, which even let me get very close: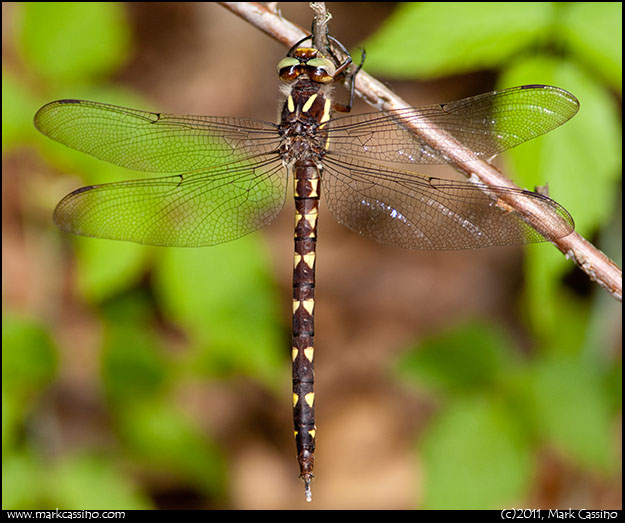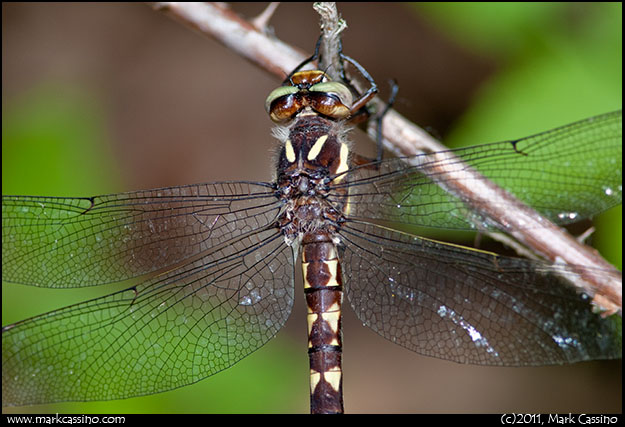 Sitting next to it was this fine blue dasher: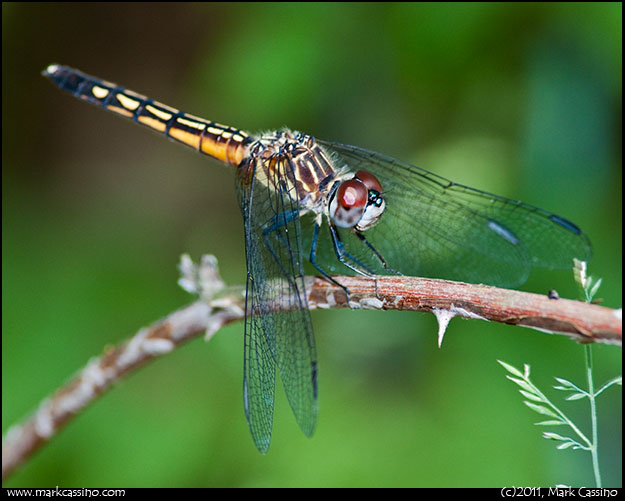 Looking down, I saw another medium sized hog nose snake, this one right under my feet, With it's cover blown it whipped into the underbrush. I should comment that I was just a few yards from where I ran into the baby hognose photographed in 2009 and noted in this post.
Wandering back towards the river, I ran into several more dragonflies - like this maturing white faced spot tail ("hand's up, dude!"):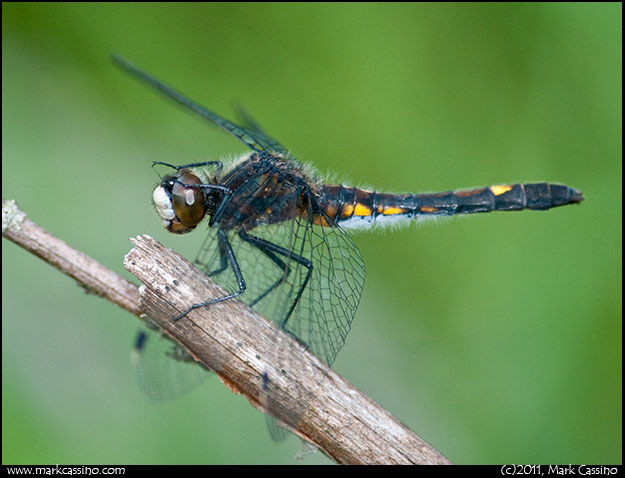 Yet another brown spike tail dragonfly (in most places I visit, it would be rare to see one, let alone three):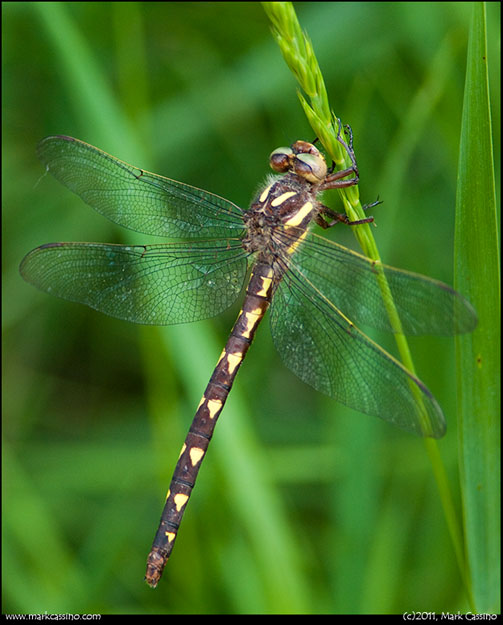 And a tiger swallow tail butterfly (I hope someday find one of these with both 'tails' intact):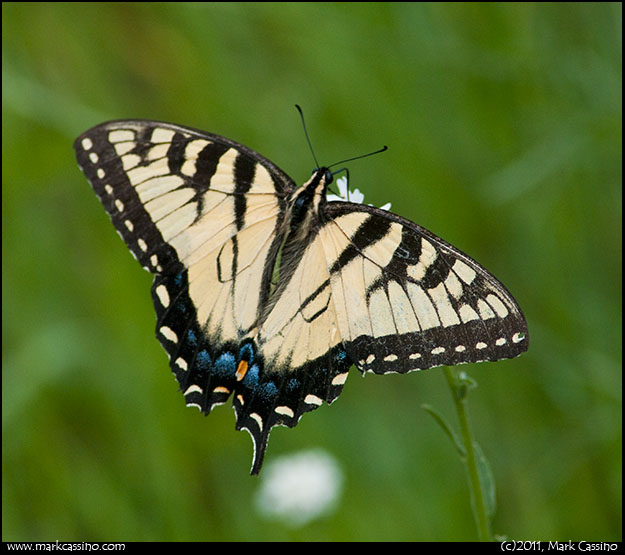 And finally - mature male blue dashers: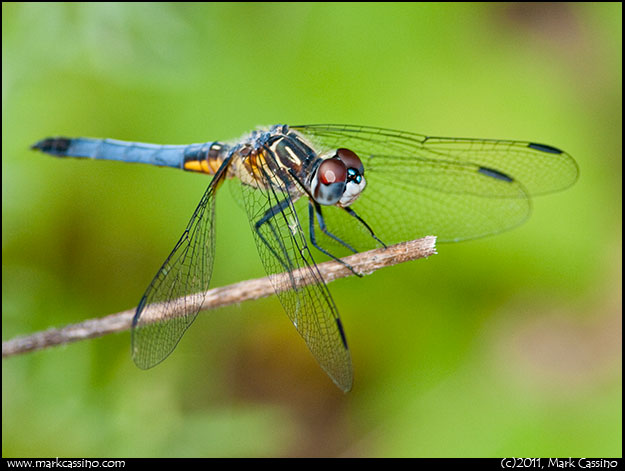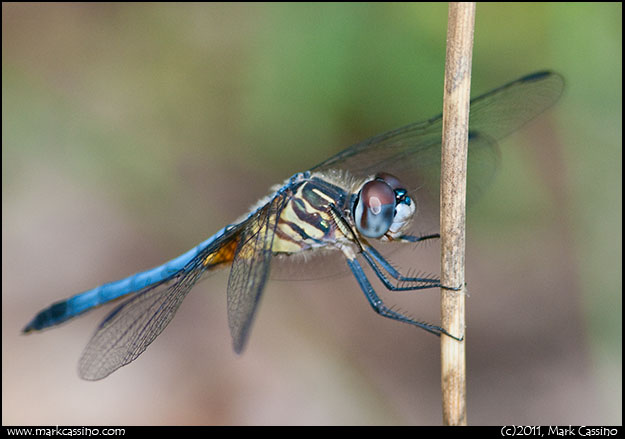 Las summer I was able to get just a couple old battered male blue dashers, very late in the season. Old goats who just would not give up. This year I'm glad to see the young ones, bright in color, strong of wing, early in the season…
And lastly - a female blue dasher: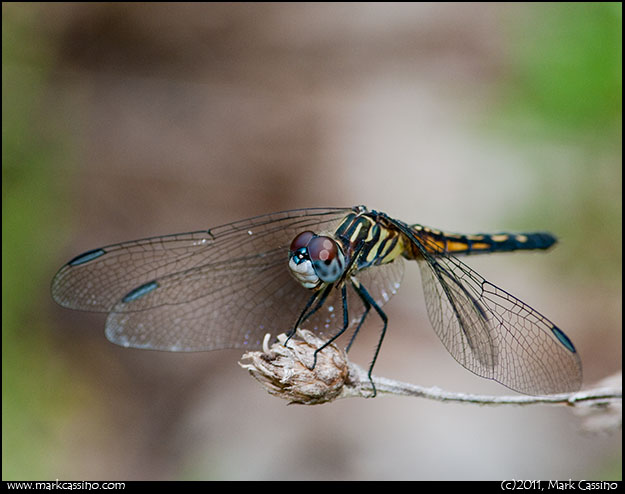 That was it - 3 hours north of the river, my plans to hit some familiar fields to the south were set aside. But it was a good fun trek through the tall grass. All of these shots were taken with the D-FA 10mm lens and 1.7x AF converter, as my 200mm macro lens is still broken.
Soon, I am sure, the red dragons will appear….
This entry was posted by
Mark C
and filed under
Insect Photography
,
Allegan State Game Area
,
Allegan Forest
,
Dragonfly Photography
,
Odonata Photography
,
Macro Photography
.