First Snow Crystal Photos of 2010 / 11
Hard to believe that just last week it was a balmy 53 degrees and warm gentle breezes were pushing the last fall leaves around on the sidewalks. The temperatures have dropped, the lake effect snow has begun, and here we are on December 6, with the first snow crystal shots of 2010/11. They aren't particularly interesting, but they hold the promise for more to come.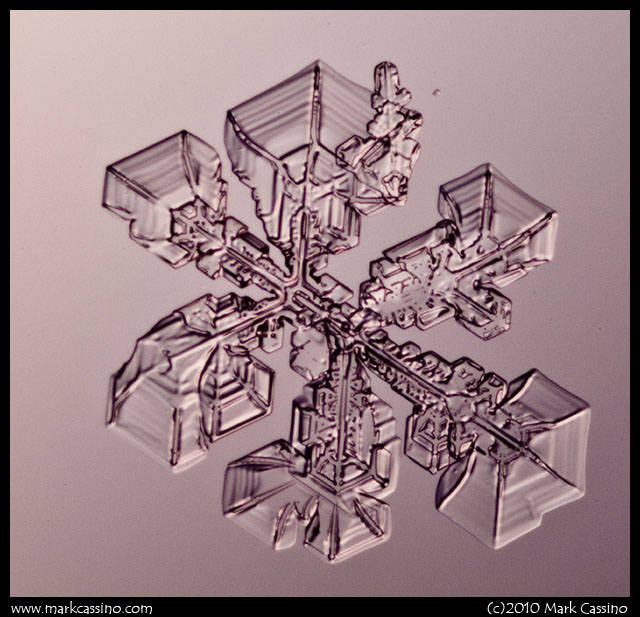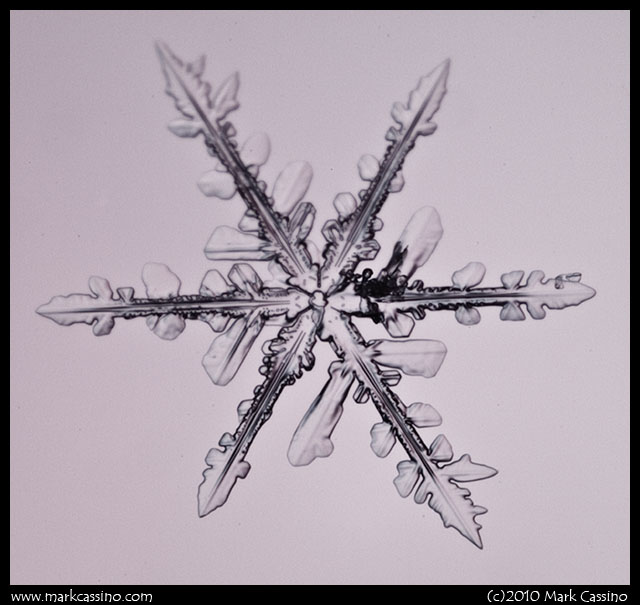 This entry was posted by
Mark C
and filed under
Snow Crystal Photography
,
Snowflake Photography
.