Here it is, late November, and the first snows of the year are wisping in the air. Last year at this time, in a very late and warm spring, I was still finding the very last Autumn Meadowhawks. This year we've had a few days of below freezing temperatures, and the dragonflies are surely finished (at least till next spring.)
Here are a couple shots, leftovers from summer past.
First – the only mature male Blue Dasher that I was able to get a shot of – as you can see, he is a bit past his prime and worse for wear and tear. Well, we all have those days.
Second, a couple shots of a male Eastern Pondhawk, a species I don't see as often as I use to.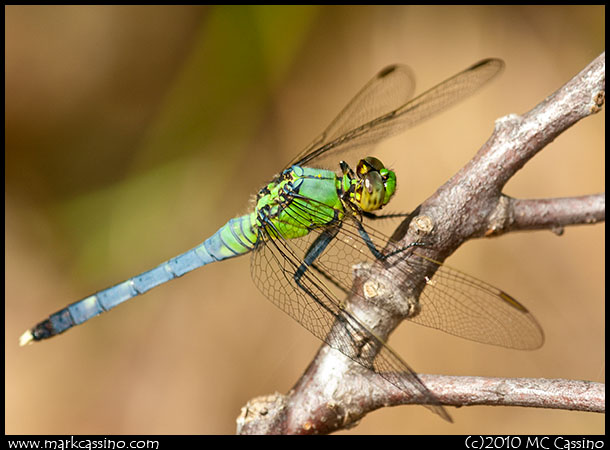 A male Widow Skimmer -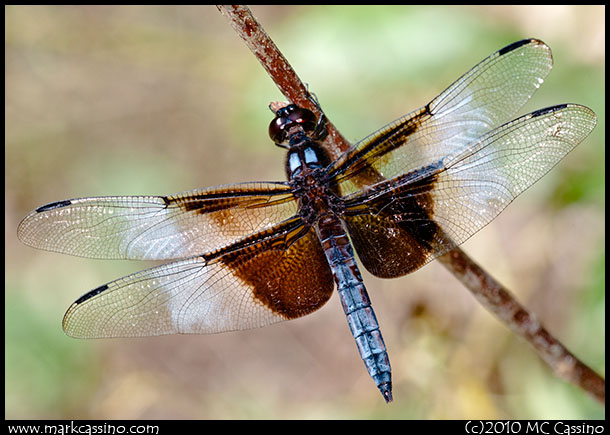 And lastly, a Hairsteak Butterfly -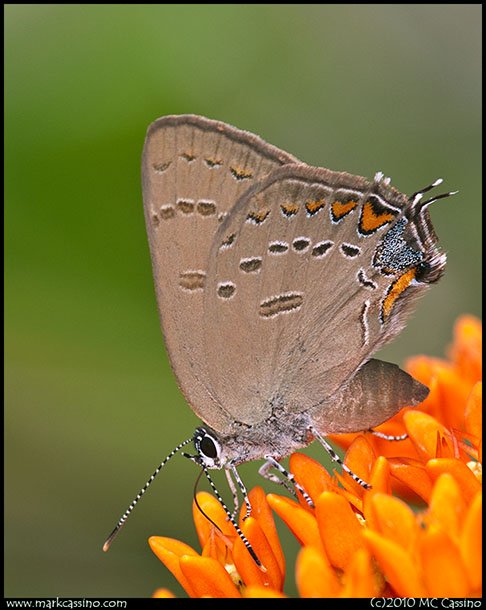 This entry was posted by
Mark C
and filed under
Announcements
,
Macro Photography
.