Frosted Whiteface Dragonfly
There was a surprise in my photos from last June. While shooting dragonflies in the usual haunts, I saw this specimen. I took it to be a dot tailed white face, but was perplexed by the whitish coloration at the base of the abdomen.
Looking through field guide I realize that this is a Frosted Whiteface -Leucorrhinia frigida. Considering the yellowish dots on the abdomen, this would be an immature male Frosted Whiteface. I don't recall having ever seen this species before, and I'm sure I never photographed it. Great to see something new out there.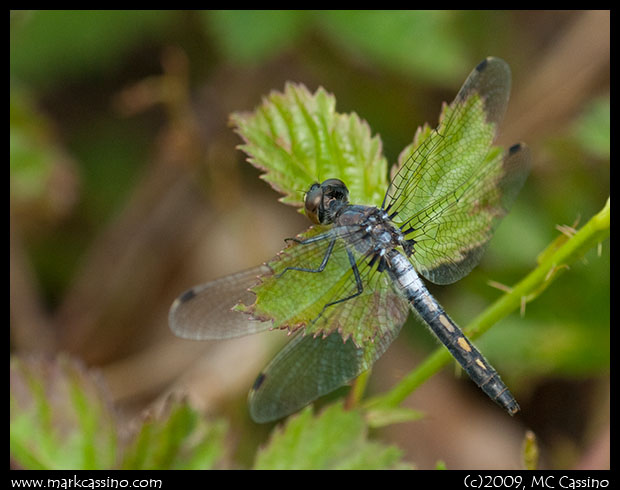 Frosted Whiteface
Shot on June 20th, 2009, in the Allegan State Game Area.
This entry was posted by
Mark C
and filed under
Announcements
,
Insect Photography
,
Allegan State Game Area
,
Allegan Forest
,
Dragonfly Photography
,
Odonata Photography
,
Nature Notes
.