Infrared Glimpses of Chestertown, Maryland
One of the most relaxing days on our vacation was visiting Maryland's eastern shore, and a visit to Chestertown was the highlight of that excursion. Chestertown is rich in history and architecture, and the downtown shopping district is home many interesting shops. (You can learn more about the town here.)
Here is a fine old Georgian (I think) style home located on the waterfront - again, digital infrared with a little hand coloring on the shrubs: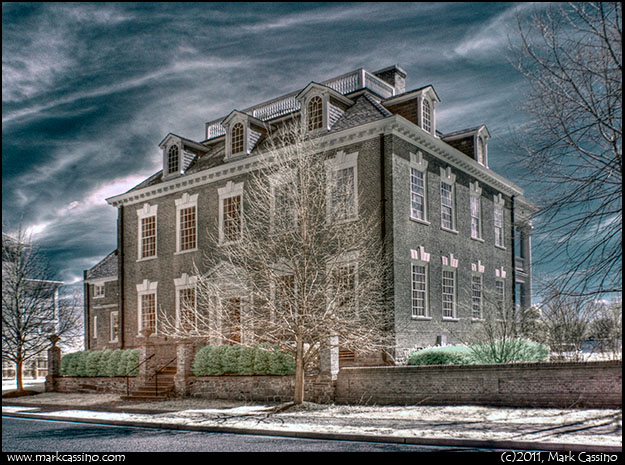 Here's a shot looking back at the city from the waterfront:
Another landmark - the Imperial Hotel, which is located on High Street near the center of the city: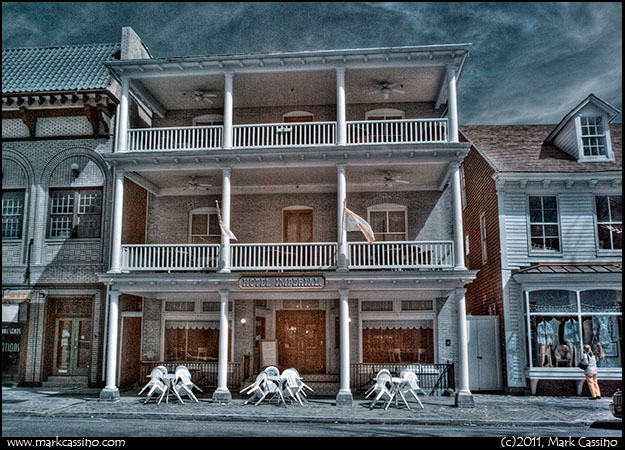 Lastly - The fountain in the fountain in the center of the city park: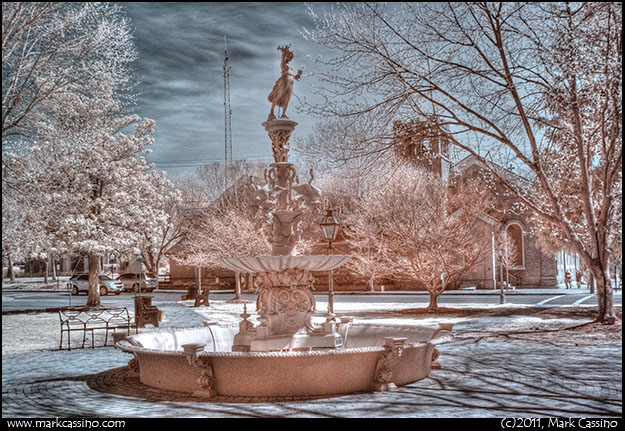 More shots will be coming.
This entry was posted by
Mark C
and filed under
Infrared
,
Digital Infrared
,
Digital manipulation
,
Infrared Converted Digital SLR
,
Maryland's Eastern Shore
.
1 comment
Mark, love your photography… I originally stumbled upon your site when researching Allegan State Game Area (a favorite hiking destination of mine).
I often visit a great piece of property owned by the Nature Conservancy on Van Kal in western Kalamazoo, it's loaded with dragonflies and rare reptiles and birds… had me wondering if you've ever been there.