Midwest Photography, 2009 - University of Indianapolis
Good news arrived last week when I learned that one of my photos, Allegan Forest Autumn, was accepted into the 2009 Midwest Photographers exhibit at the University of Indianapolis.
The exhibit opens on February 23, 2009, and runs to March 27, 2009. The opening reception is 4:30-6:30 on February 23.
A post describing the outing that resulted in this shot can be found here. I just re-edited it, rectified about 80 typos, and elevated it from incomprehensible gibberish to… well, a higher caliber of gibberish to be sure.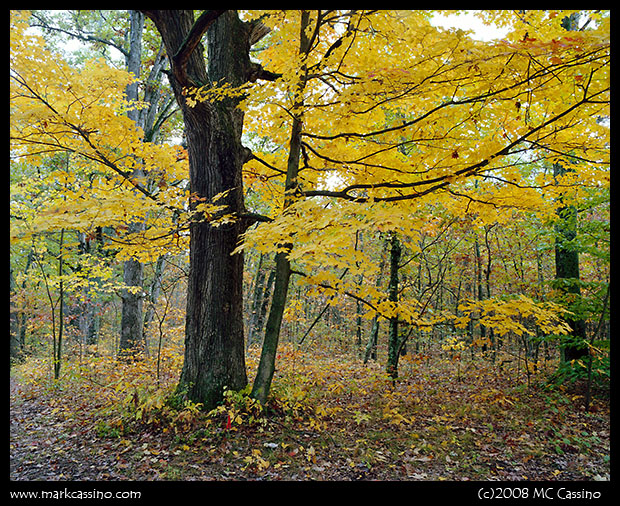 This entry was posted by
Mark C
and filed under
Landscape Photography
,
Midwestern Landscapes
,
Exhibits
.
2 comments
congrats. It's a fine photo.
what's wrong with gibberish?
Hi Cog -
You prove yourself a determined commentator - you left your remark while I was "fine tuning" the CSS settings of a fresh upgrade of b2evolution. In my case, "fine tuning," means randomly changing settings in the stylesheet and uploading it to see what happens…
Well, cool that you were able to get a comment in, and if you stop back things should look a little better (not much though…) And thanks for your comment on the photo - the old Pentax 6X7 always comes through.
- MCC