Monument and Memorial - Washington, D.C.
I spent a good part of last week and the week before on vacation in Washington, D.C.and Maryland.
It was cherry blossom time in the nation's capitol. I took a few snapshots of the flowers, but on the one day I set aside for walking around and taking photos, I decided instead to work with the digital infrared converted Pentax K10. There were clouds with thin, diffused sunlight - not ideal for IR work but not bad either.
Here's the Washington Monument - I processed the image with a little sloppy faux digital hand coloring to give it an old fashioned postcard look. I always see photos of the Washington monument and it is always alabaster white. It really isn't like that.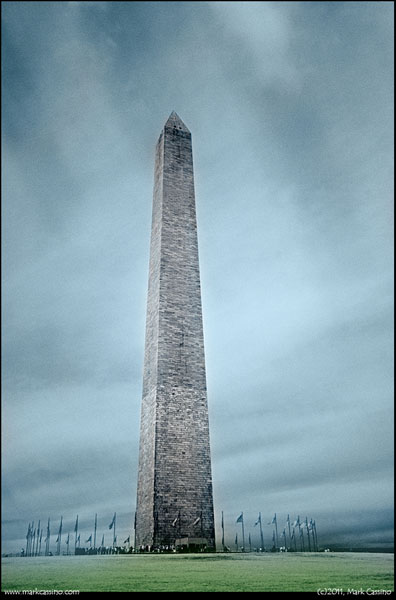 And here is the Lincoln Memorial. Again, a digital infrared and a faux hand color look in the processing. A few more IR posts from this trip will be forthcoming.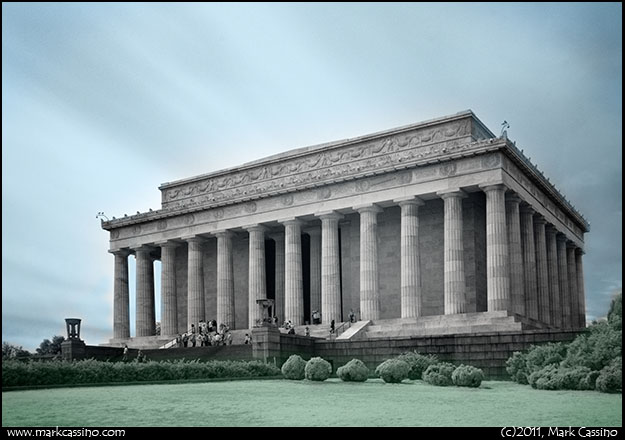 This entry was posted by
Mark C
and filed under
Infrared
,
Digital Infrared
,
Infrared Converted Pentax KD10
,
Infrared Converted Digital SLR
,
Travel
,
Washington, DC
.