Autumn slinks into the season by stealth and strategy. Even though it will be summer for another week yet, the signs of autumn abound. Some are obvious – an isolated tree with a red shock at the tips of its branches, the tree gone over to October already and blazing orange in the warm sun. But most signs are more subtle – greens more pale, foliage more thin, a subtle adjustment to the hues of nature as if the world were ripening, reaching the peak, and then preparing to spoil and rot in fall and winter…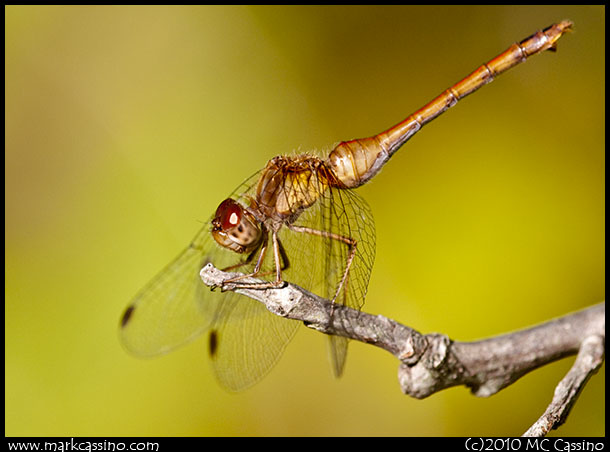 And of course the Autumn Meadowhawks are everywhere, joyous harbingers of fall. They dance in the still strong sunlight of early September, as they will dance in the hollow and weak rays of late November or even early December…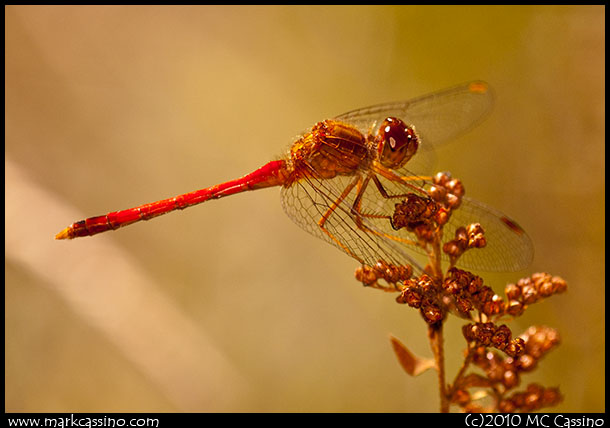 Today I saw nothing but Autumn Meadowhawks, and though their arrival stirs a bit of sorrow in my heart – knowing that the summer is fading – they are still beautiful creatures and just as wonderful as the dragons of spring and high summer.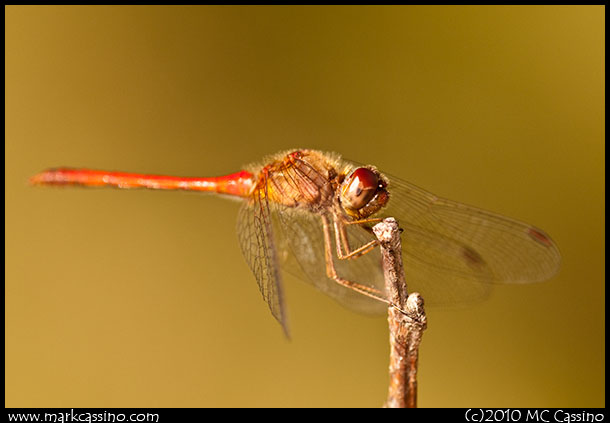 I shot today in the fields north of the river, in the Allegan Forest, of course. After that, I made my way to some fields off 44th street, just south of the river. In most places, the dull thud-thud-thud of hunters shooting off shotguns was a constant backdrop. The seasons turn…
I made my way down a narrow two track to a nice spot, a place where the lupine blooms in the spring and one of the few places where you can reliably find Karner Blue Butterflies. Everywhere I went the Autumn Meadowhawks were there, and I saw no black legged meadowhawks or skimmers or cruisers, though the common green darners were, of course, abundant. In the little clearing at the end of this two track I snapped this photo of an autumn meadowhawk using the infrared camera. I am disappointed to find no secret messages encoded in infrared ink on the wings of these dragons. In fact, the infrared shots are rather banal. Well, other uses for that camera, and here is an infrared shot of an Autumn Meadowhawk: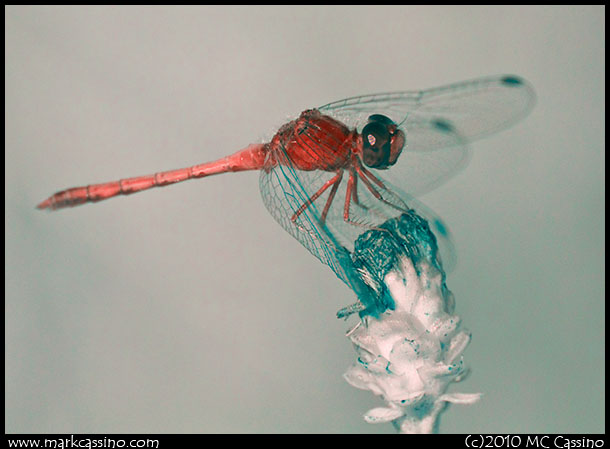 This entry was posted by
Mark C
and filed under
Digital Infrared
,
Allegan State Game Area
,
Allegan Forest
,
Dragonfly Photography
,
Odonata Photography
,
Macro Photography
,
Nature Notes
.
1 comment
Just stumbled onto your blog looking for images to confirm that what I shot today was my life list entry for the Autumn Meadowhawk. I'm down in Southwestern Ohio going to grad school in what will be a one & done for living in this neck of the woods, so many of these dragons are completely new to me.
Great images throughout the blog and your infared work has helped convince me that I need to convert my Canon 10D into an infared rig as soon as I can free it up from being my backup body.