More Dot Tailed Whitefaces
This spring has been a cool one. Here we are, late in the month, and the furnace still rumbles to life every morning. Frost settles onto the grass and rooftops at night. It melts once touched by sunlight, but tenaciously hangs on to north facing hillsides, or in the shadows of large trees.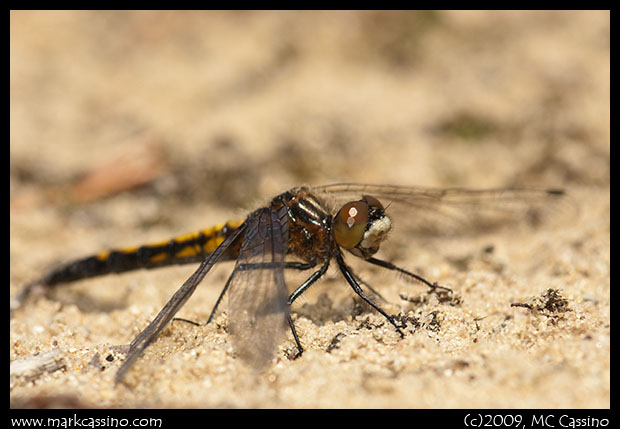 Despite the cool weather, the season advances. Dot tailed whitefaces are now abundant in the Allegan State Game Area. Last Thursday I visited my favorite pond. For a change, I parked on the south end of the pond and hiked a bit through s scruffy stand of white pines. I came up on the south shore of the pond, rounded the west side, and worked the usual sandy fields on the north.
Dot tails were pretty much everywhere. The even flitted around the pine trees. On the savanna there were often 4 or five n a square yard – perching low on grass stalks or just landing on the sandy soil. A few green darners buzzed around in the air, and I spotted one or two damselflies around the pond.
It won't be long till the meadowhawks and pennants appear – though the patch of raspberry bushes where they usually first make their first appearance is now several feet under water. Well, they'll show up somewhere.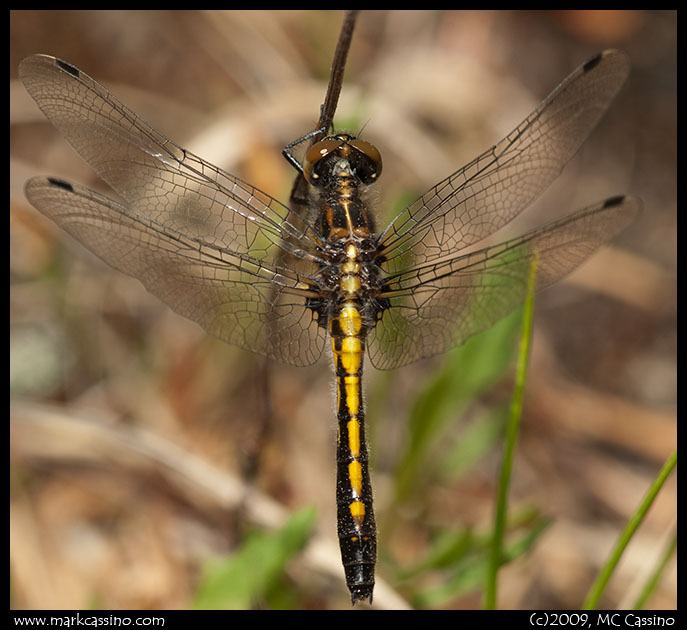 This entry was posted by
Mark C
and filed under
Insect Photography
,
Michigan
,
Allegan State Game Area
,
Allegan Forest
,
Dragonfly Photography
,
Odonata Photography
,
Macro Photography
,
Nature Notes
.
1 comment
Great pictures, very diversified, great comments. Love your dragonflies variety!