Another shot from the beach at Ferry Point Park in Chester, Maryland (click on the image for a larger file):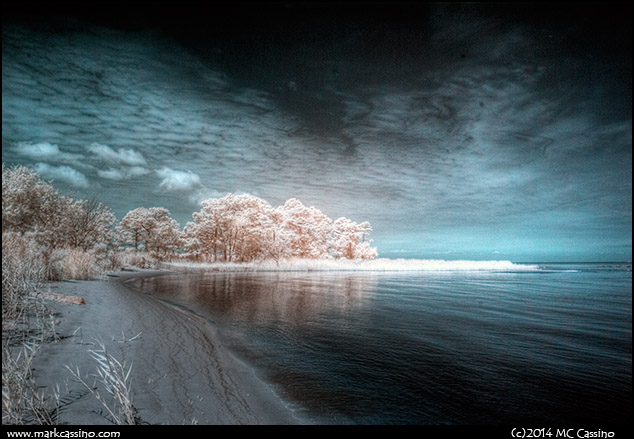 Ferry Point is a small park on Maryland's Eastern Shore, but provided some great photo opportunities.
Another digital infrared image - I left the color intact in this one. IR converted Pentax K10D with DA 17-70mm lens.