I visited some old haunts in the Allegan Forest today. This late spring… no leaves on the trees and here it is, almost May.
Here is an infrared photo of a some twisted little trees that always seem appealing to me (click on the image for a larger view):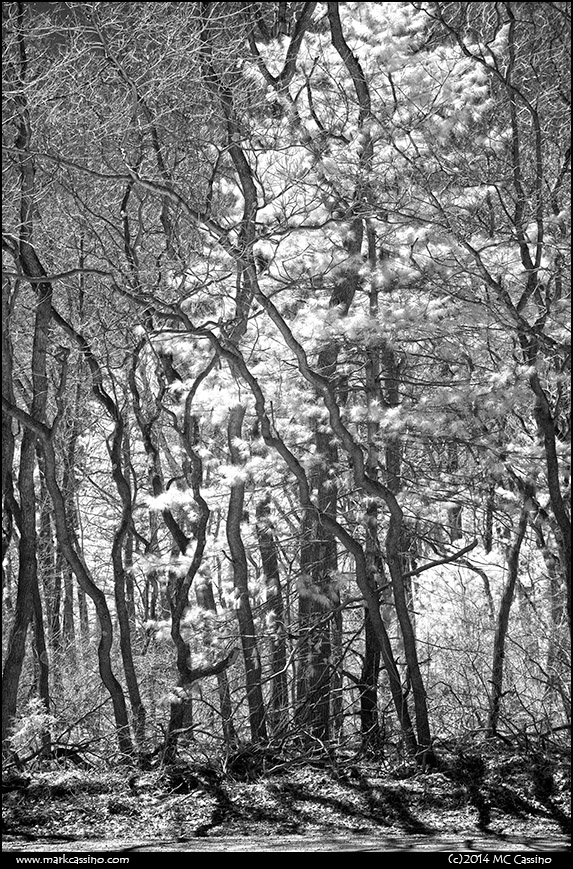 And here is a nearby group of walnut trees, a place where I have whiled away many an afternoon: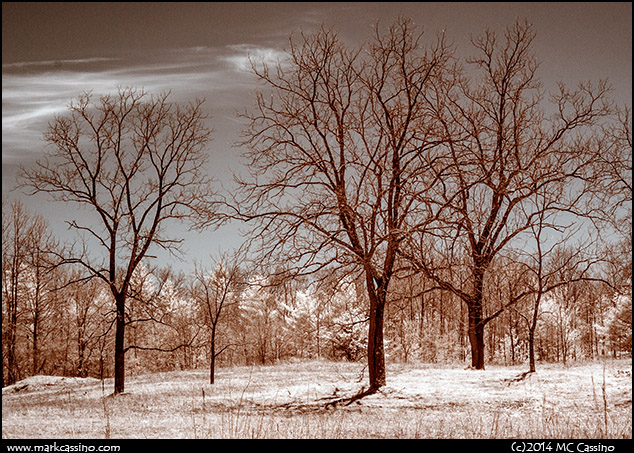 Both photos were taken with an infrared converted Pentax K-10 and Pentax DA 17-70 f4 lens.
I'm repeating myself a little bit here - the twisted little trees were the subject of another IR post in 2008, "Trees in October." In that case the image was taken with Kodak HIE. And one of the walnut trees was the test subject for a comparison of the IR properties of RM90 and R72 IR filters, in 2007. So I'm repeating myself a little bit here.