When I visited the Allegan Forest on Tuesday, it was an overcast day with flat light. When I returned there this morning the tree was basking in a ray of direct sunlight - though filtered as the last bit of morning fog burned away. So here is a more luminous, less subdued take on the scene (click on the image for a larger file):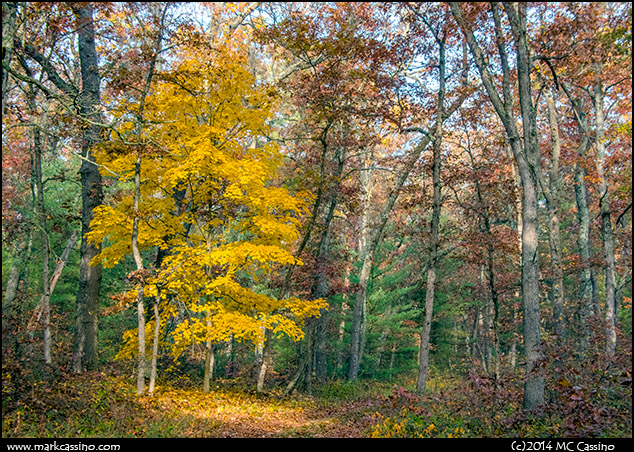 Pentax K-3, DA 16-45 f4.
This entry was posted by
Mark C
and filed under
Announcements
,
Landscape Photography
,
Pictures Of Trees
,
Midwestern Landscapes
,
Allegan State Game Area
,
Allegan Forest
,
Pentax K3
.