One thing I love about autumn is that (these days) it is one of the few times of the year when I feel inspired to shoot medium format color film. As great as DSLR's get, autumn landscapes just seem to be better on a big beefy negative. Large format photographers are no doubt sitting in butter this time of year…
An autumn scene from October, 2013 (click on the image for a larger view):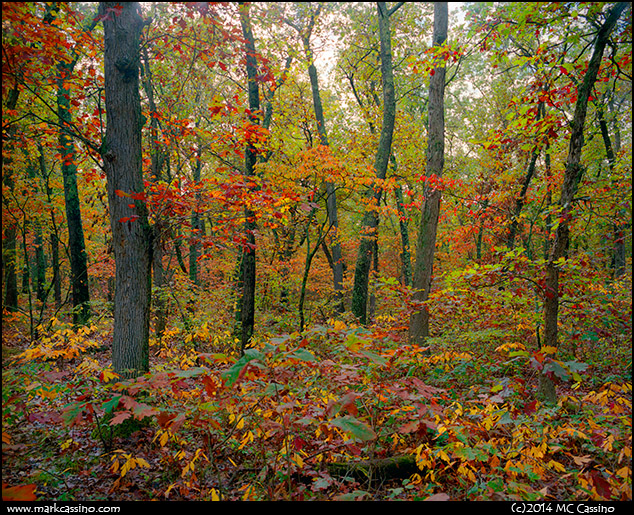 Pentax 6x7 with SMC 67 55mm f4 lens, Portra 160.
If the rain holds off I'll be out tomorrow, looking for fall colors!