Pentax K3 Weekend Test Drive
My Pentax K3 arrived earlier in the week, so this weekend is my first chance to give it a test drive. All I can say is that the more I use this camera, the more impressed I am. Here are a few shots from this weekend - ordered by how well I like them (favorite first) -click on an image for a larger file. These closeups were all taken with the Pentax K3, A* 200mm f4 macro, tripod mounted. Live view, with focus peaking was used to take most of these shots.

Moss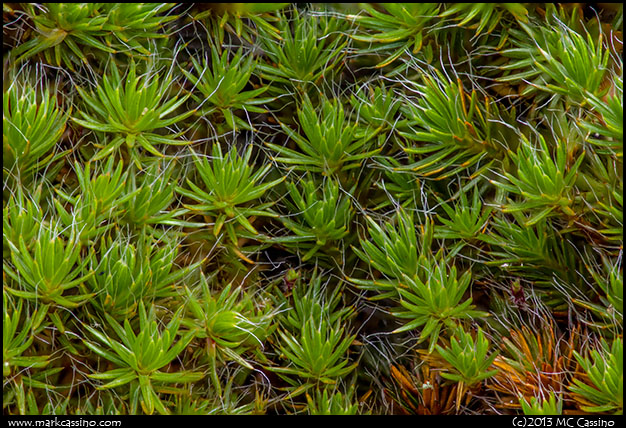 This morning I visited the Allegan Forest, which is crawling with hunters this time of year. In a field that reliably hosts Halloween Pennant and Calico Pennant dragonflies in the early summer, I took a few intimate landscapes. This moss shot is a stacked focused composite of several images.
As Found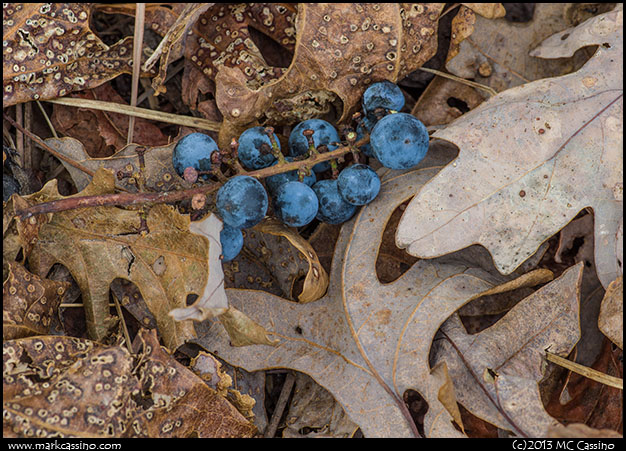 Yesterday was a very windy day and lots of sprigs of berries, like this, were littering the ground. Not sure where they came from. Unlike the previous shot, this is a single exposure.

More Moss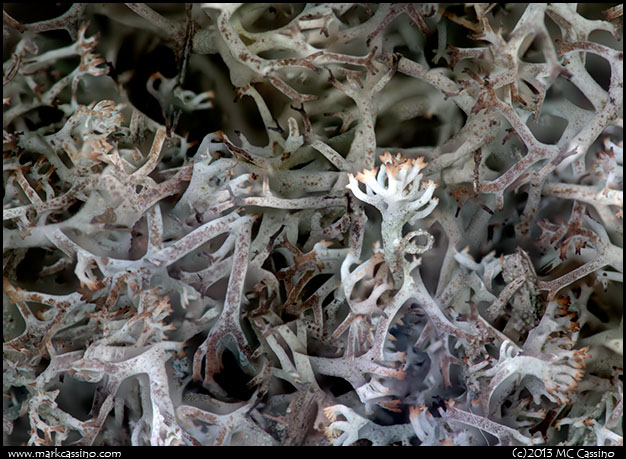 Another stack focus shot - a different kind of moss.
Poison IvyWild Raspberry Vine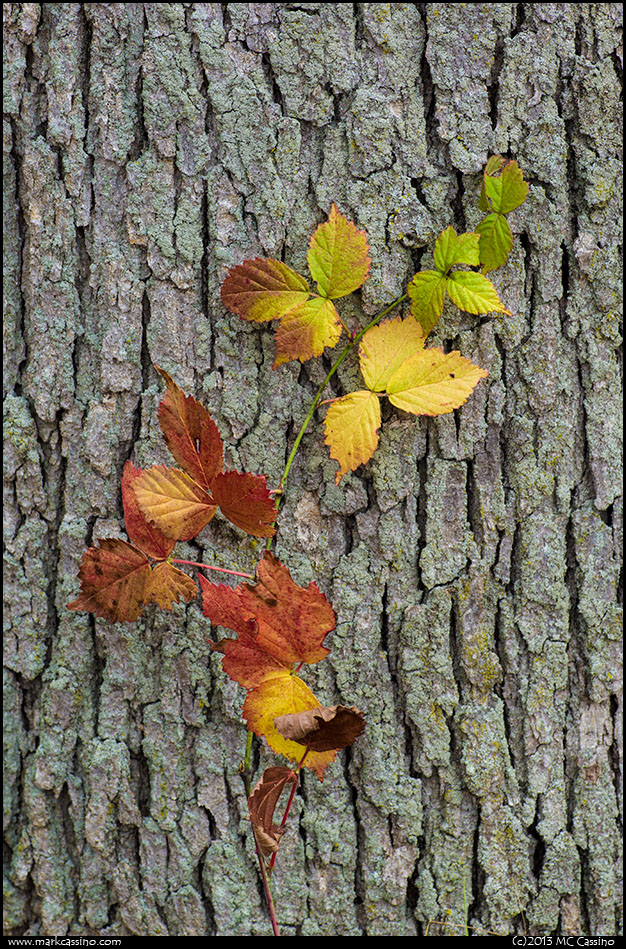 Didn't want to adjust anything here…
Cactus and Oak Leaves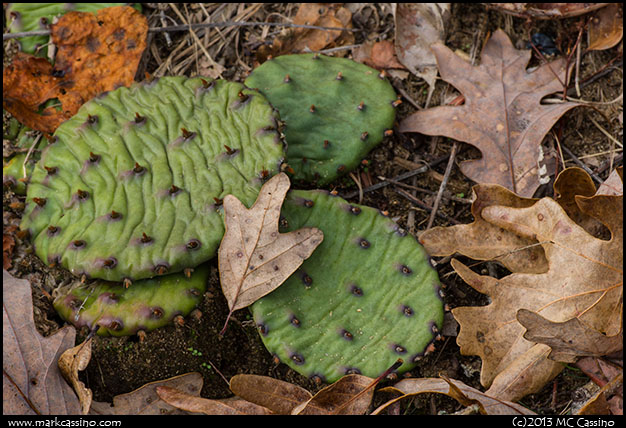 Eastern prickly pear is pretty abundant in the forest - you gotta be careful where you drop down to take that bug photo.
More Moss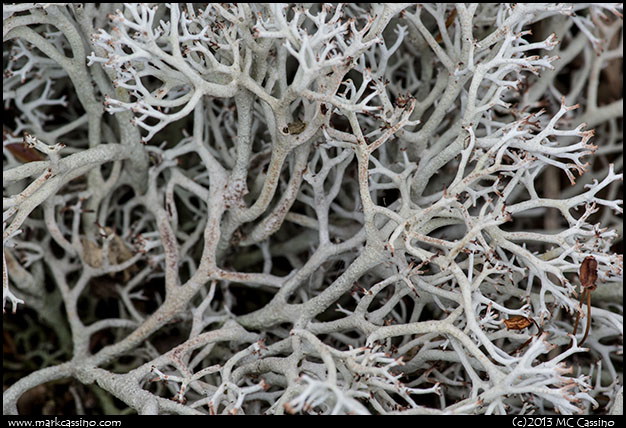 More Berries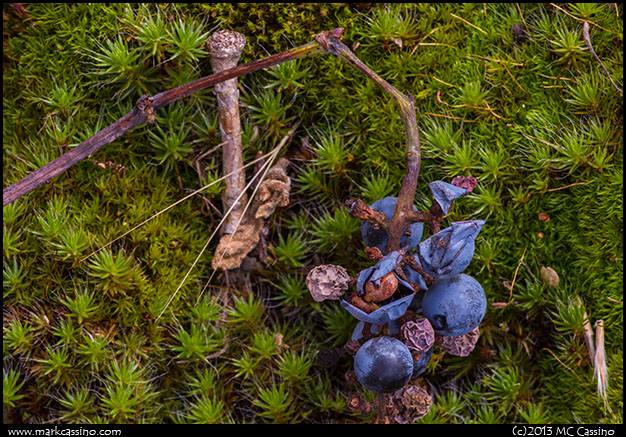 Berries on moss. These almost look like grapes…
November Leaves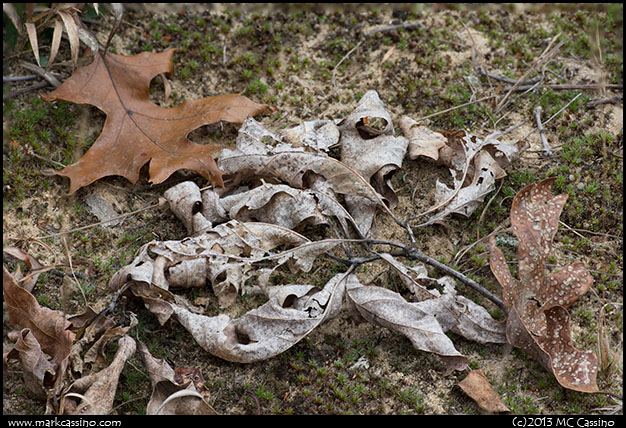 Another stack focused shot - some random leaves on the ground in November…
And lastly - during Saturday's windstorm my wife and I went to South Haven in hopes of seeing big waves crashing against the lighthouse. Well - you gotta have high winds and they have to come from the right direction to make those big waves. But here is a snapshot of the lighthouse - again in the mode of test driving the K3 - with a Sigma 70-200 f2.8 EX lens. This is the earliest version of the lens, non-macro and non-DG - but it seems to work OK with the K3:
South Haven Light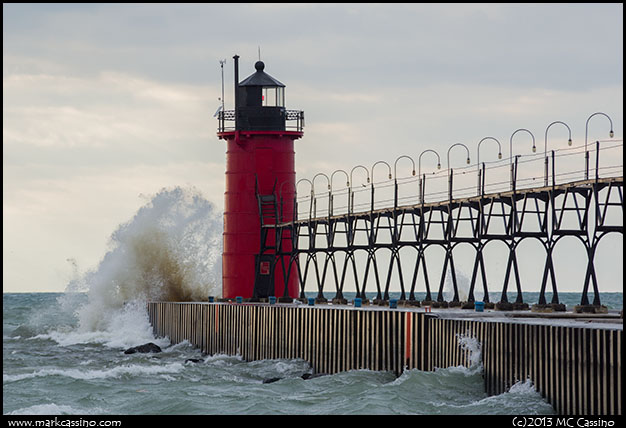 Pentax K3, Sigma 70-200 f2.8.
This entry was posted by
Mark C
and filed under
Allegan State Game Area
,
Allegan Forest
,
Macro Photography
,
Pentax K3
.
2 comments
Mark,
First time looking at your blog in a long time - months actually. I really like some of the images that you have posted here (especially the first moss image), but I think you made an error in identification. The one plant is not poison ivy, the leave shape is all wrong - poison ivy does not have as many teeth on its margin. It looks like a variety of raspberry or blackberry to me. I can't see any thorns, but there are thornless varieties.
Thanks, Mike - I see what you mean about the shape of the leaves. I guess take the adage "if you see three let it be" a little too literally at times.
Mark