A feeble mid winter sun greeted us early this morning, December 27, and then the clouds rolled in and brought an exceedingly light snow. Come evening, barely half an inch of fresh snow lay on the sidewalks and the car windshields. I had checked the snow throughout the day only to find it to be tiny, crunched-up bits of dusty ice. But stepping outside this evening to grab a log for the fireplace, I was surprised to see that the dust had changed over to some very nice snow crystals.
I fired up the camera and for brief intervals in the evening the dust gave way to crystals, which in turn gave way to dust again. Here's the first shot of the evening: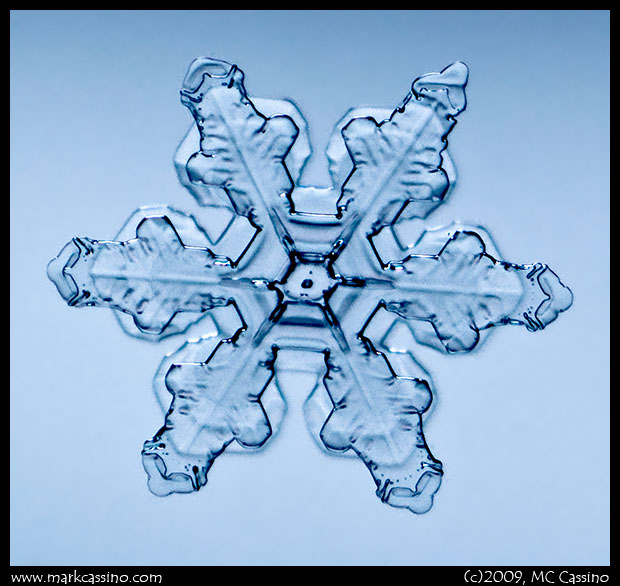 Here's another shot from tonight – the little specks all around it are the 'dust' I as referring to early – tiny bits of eroded snow crystals. They make the main subject look quite large – but it was well under 1/16th of an inch in size. More shots will be coming in the next few days.
For an interesting article on Heart-shaped ice crystals, check out The Story of Snow blog.
- Mark
This entry was posted by
Mark C
and filed under
Announcements
,
Snow Crystal Photography
,
Snowflake Photography
.