Here are a few photos of dragonflies, shot this past weekend in the Allegan Forest.
You know it's summer when the Red Meadowhawks arrived. I was working the fields off 125th Avenue, north of the river, without much luck Sunday morning. I wandered along the edge of the forest, and spotted this specimen sitting on a twig, with the sun dappled woods in the background. It clearly is a Meadowhawk of some sort, on its way to vibrant red colors: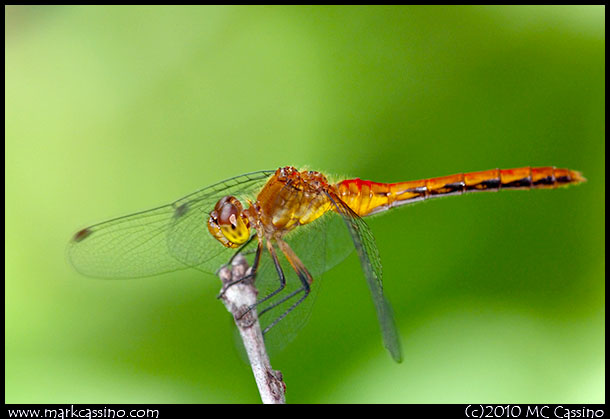 After that, I wandered around the forest's edge a little more. I saw several Meadowhawks, none bright red yet but a few starting to change. Here is another immature individual: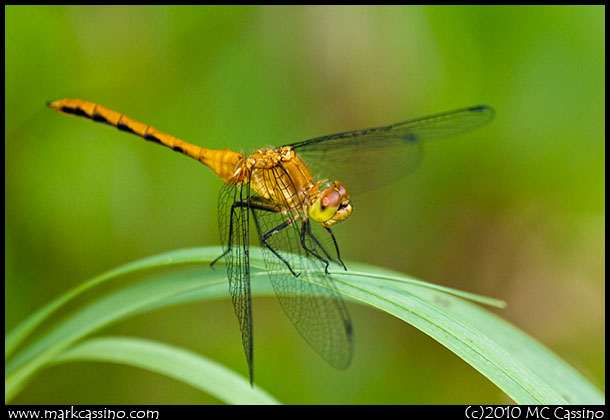 After that I hit some back fields off 46th Street. The little shanty that was there is now gone. I wandered around a bit and found a lone Blue Dasher – possibly a mature female, maybe an immature specimen. Regardless – it liked posing! All of these shots are the same individual: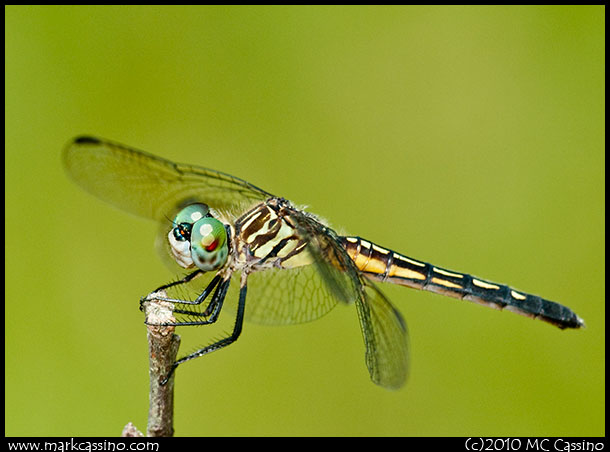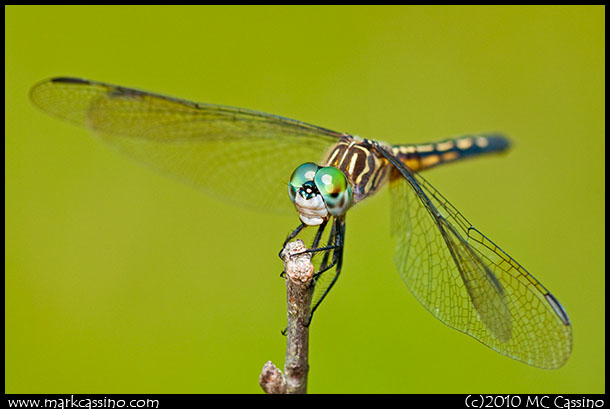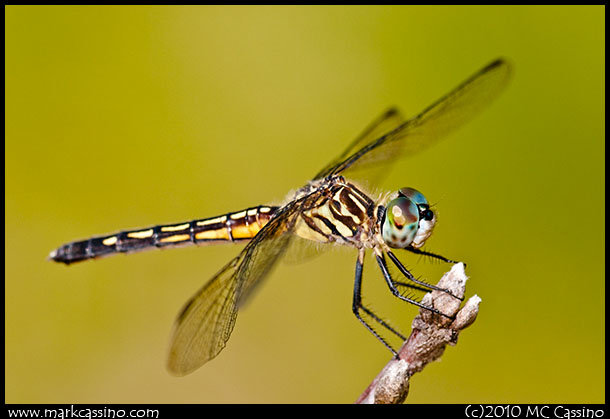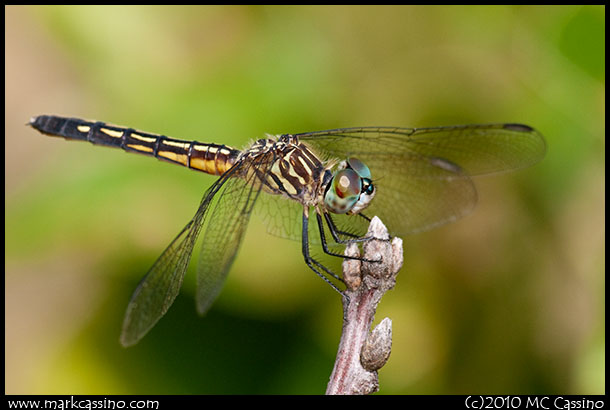 Lastly, on Saturday morning I drove by a field off 115th Ave, between 44th and 42nd streets. It's one of those places where I don't expect to see dragonflies, but sometimes am pleasantly surprised. On both Saturday and again on Sunday the field had a good number of Calico Pennants and Halloween Pennants, with the Calico's being the more numerous.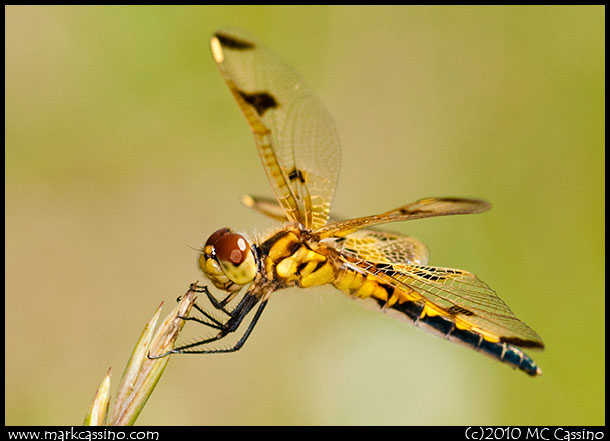 Calico Pennants are a smaller dragonfly, so you have to get closer to get a nice shot. They also seem to be more skittish than other species – like Halloween Pennants or Blue Dashers – but maybe they just seem to be that way because I'm trying to get so close. The Calico's do seem to try to perch on flimsy blades of grass and other plant stems that bob and weave in the wind – making the dragonflies flit from one unsuitable perch to another. Other species seem more adept at picking studier perches – assuming, of course, that is what they intend.
Another female Calico Pennant - the few males who were present managed to elude me, despite more time than I should admit spent chasing them.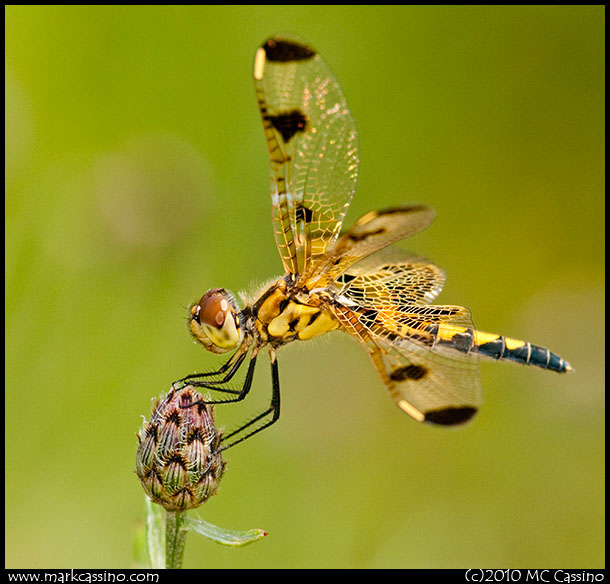 lastly - a mating pair of Robber Flies. It looks like they are stuck in a spider web - they catually were hanging in it. But when they decided to leave they just flew off, ripping the web apart: