Here's a quick rundown of the Dragonflies and Damselflies I've run into so far this spring.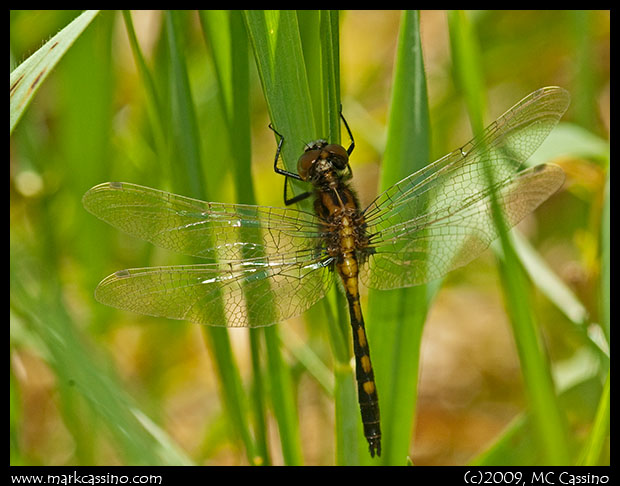 True to their reputation as being the first spring dragonfly, Dot Tailed Whitefaces now dominate. This is their day in the sun, and they are making the most of it. They are now abundant in the Allegan State Game Area, and seemed to be equally abundant in the Barry State Game Area.
Many of these dragonflies have the glassy shiny wings of new hatchlings. I have yet to see any old-timers with torn and tattered wings, but am starting to finally encounter members of this species with their full adult markings – specifically, all black abdomen except for a single yellow dot.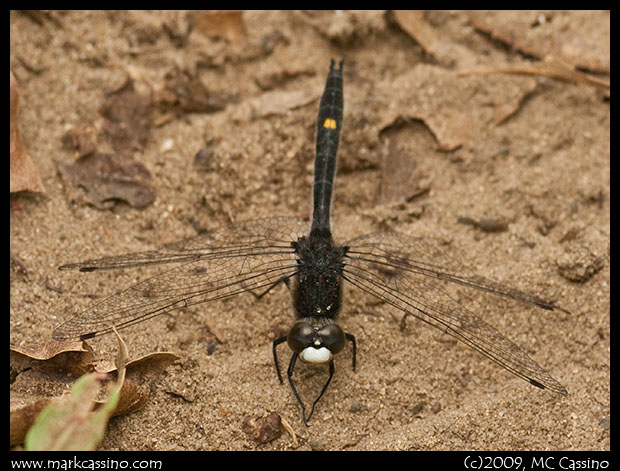 I've encountered many mating pairs and expect more subjects throughout the early to mid summer.
The next dragonfly species to emerge is the common whitetail. I spotted one immature individual last week -sorry, no photo - but have yet to see others.
Several different species of damselflies are out, not uncommon but not abundant. I've seen – but not identified – several spreadwings and common blue damselflies. Here's a photo of what I believe to be a Sedge Sprite.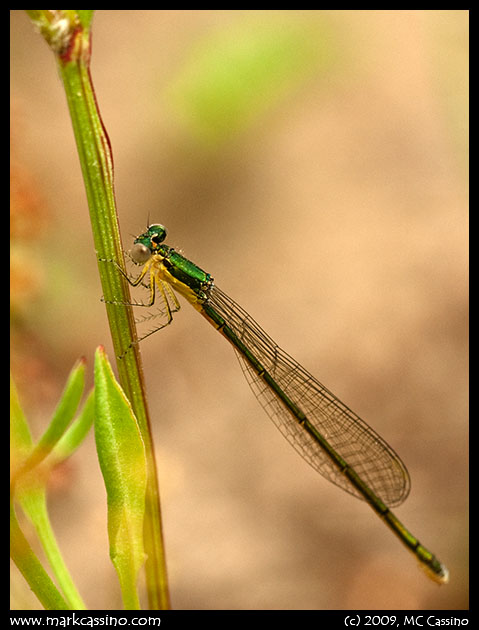 The weeks ahead should bring an explosion in different species…
UPDATE: A couple of hours after writing this post, an immature male Common Whitetail appeared in my yard. It's a rarity to see dragonflies in my very urban, very small side yard, so it was a real treat that this individual showed up.
Here's a photo: