"And all I see are little dots Some are smeared, some are spots..." -- Talking Heads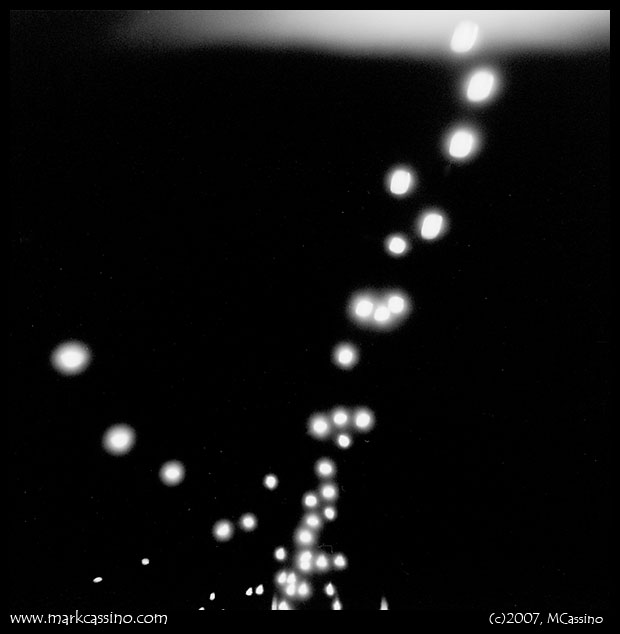 Night Driving
Late winter and early spring can be the doldrums for outdoor photography in the Midwest. It's dark, it's dreary, it's not really cold enough for snow and ice, but the fields and trees are still bleak and barren. I wind up plinking away with the digital cameras, taking useless photos.
And what for? After all, I could just be shooting away with toy cameras, where even the crappiest shot is made even crappier by lens distortions and light leaks.
A toy camera (or two) is a standard item in my car these days. The Holga is ever present, and for a change of pace I grab a $1 Special Moments Focus Free camera loaded with 35mm film.  
So today I cobbled together an update consisting of images taken with toy, krappy, and other than standard cameras, featured here...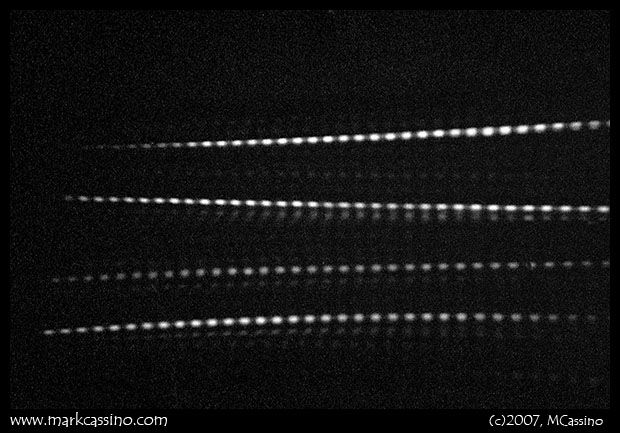 Little Dots
 Maybe I'm just in a minimalist mood, but the simple shots "LIttle Dots" and "Night Driving" strike me as the most interesting. When you think about photographs, very often the subject matter of the shot is the first thing that comes to mind. For a lot of viewers, subject is king – and there is an interest in seeing shots of specific subjects – people, places, or things.
Do spots of light qualify as a "subject?" Does it matter if the spots in Night Driving are streetlights, while the dots in Little Dots are just sunlight on window curtains?
I don't think so… The toy camera kitsch of course is a plus, but I just like the dots. Maybe connecting them is the challenge.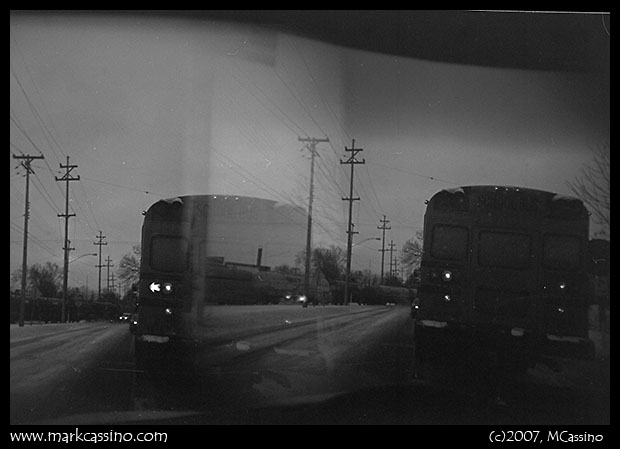 Buses
For those interesting in film and developing - Holga shots were taken on Classic Pan 400, developed in HC110 Dilution H. The 35mm Special Moments shots were taken on Fuji Neopan 400, developed in Rodinal 1:25. All exposures were pushed 1 stop.