Yesterday was World Pinhole Photography Day and I was in the Allegan Forest taking pinhole photos, of course. NO word on how those have come out - still waiting for the color film to come back from the lab, and just getting started with scanning the B&W… But, standing in a clearing I looked down and spotted this lovely golden colored Hognose snake, resting in the warm afternoon sun.
I didn't thinkt hat an 8 second exposure would do the trick, so I switched up to the Pentax K-5 and A* 200 macro lens. The snake was small - just under two feet long - and it gave a nice show as it slinked away. So - tongue up, grass blade up: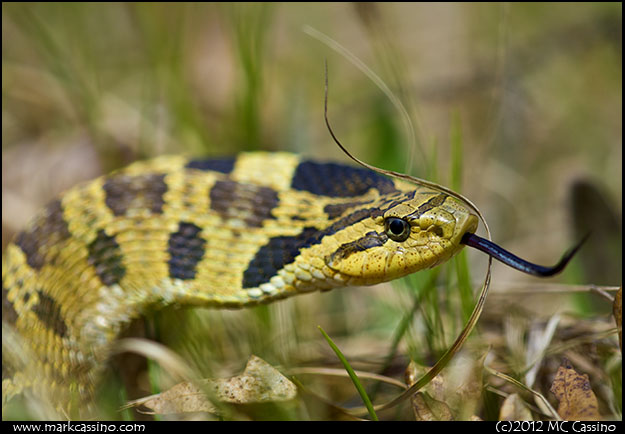 Tongue down, grass blade down: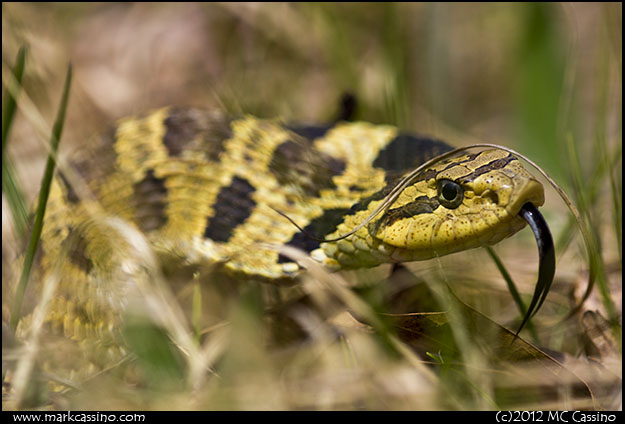 Click on the images for a larger file.