Now Available: Imperfect Symmetry - Snowflake Photographs (The BOOK!)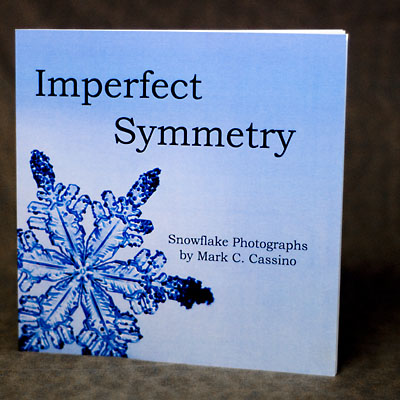 I'm pleased to announce that after much hard work, effort, and toil, my first monograph – Imperfect Symmetry – is now officially published. Copies can be ordered from www.lulu.com/cassino.
I wanted to share some reactions from the literary community on this momentous event – but there were none. So, I can only offer the endorsments I've gotten thus far: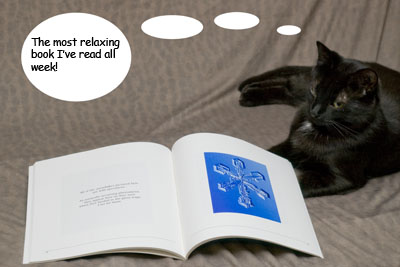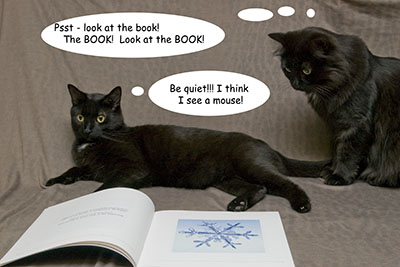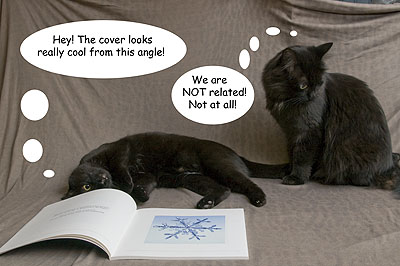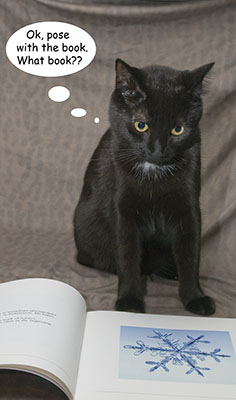 Seriously - www.lulu.com/cassino.
This entry was posted by
Mark C
and filed under
Announcements
.
2 comments
Comment from:
Jackie De Haan
Visitor
Well I'm entirely impressed with the book's reception. Neither of the cats invited me, and I would have brought a friend.
Nice work on the book. Well done.
The cat's are pretty preoccupied with maintaining the website - but I might be able to get you a copy of the book with a paw print in it.
- MCC